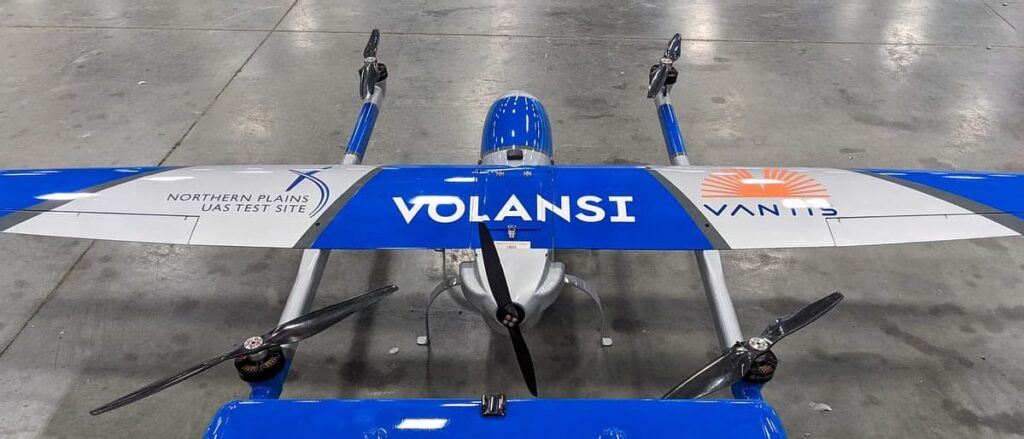 uAvionix has confirmed that it is providing terrestrial command and control (C2) infrastructure as well as a cloud-based C2 service for Vantis, a new statewide Beyond Visual Line of Sight (BVLOS) network for unmanned aircraft systems (UAS) in North Dakota.
The C2 service, which will work in conjunction with Thales' TopSky Unmanned Traffic Management (UTM) platform, will provide centralized management, coordination, and C2 handoffs, thus enabling BVLOS missions across the key-site deployment area. It utilizes uAvionix's microLink Airborne Radio Systems (ARS) and skyStation Ground Radio Systems (GRS), which are both dual-architecture MIMO digital frequency hopping radios that enable intelligent make-before-break (MBB) transitions from one GRS to the next, thus enhancing safety during long-range operations.
Vantis is the launch customer for this new C2 service, which monitors overall system performance and the health and signal strength of each radio on the network, as well as providing location monitoring and tracking and centralized control. uAvionix is also contributing to the overall low-altitude airspace surveillance capabilities of the network with its pingStation networkable ADS-B receivers.
Frank Matus, Director of Digital Aviation Market Development for Thales, commented: "Thales is excited to partner with uAvionix in North Dakota to deploy a BVLOS C2 network infrastructure and service. uAvionix achievements in the areas of surveillance and TSO avionics is instrumental in addressing the command and communications challenges faced by the emerging UAS industry in North Dakota and across the national airspace system."