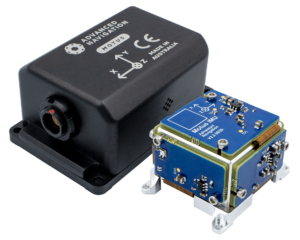 Advanced Navigation has introduced Motus 2, the second generation of the company's ultra-high performance MEMS IMU (inertial measurement unit). Incorporating advanced MEMS gyroscope technology that outperforms many FOG systems, the compact unit is ideal for UAVs (unmanned aerial vehicles), UGVs (unmanned ground vehicles) and other robotic platforms.
Motus 2 is is available in an OEM version or packaged in a rugged aluminium enclosure that is waterproof to IP67 standards and ideal for harsh environmental conditions. The system can be upgraded with an optional Inertial Navigation System (INS) license and a GNSS receiver to create a flexible GNSS-aided INS solution that can be tailored to specific requirements.
All Motus inertial sensors are put through an extensive calibration process that results in consistently accurate data over a temperature range of -40°C to 85°C.
Nathan Wilson, Advanced Navigation's Director of R&D, commented: "We are very excited to unveil our next generation of MEMS sensor technology with greatly improved gyroscope performance, exceeding many Fiber Optic Gyroscope (FOG) systems. We have been able to reduce bias instability from 0.4 °/hr to 0.2 °/hr and initial bias from 10 °/hr to 3 °/hr. Accelerometer performance is also improved, with initial bias decreased by more than half from < 1 mg to < 0.45 mg. We are able to deliver this solution at an ultra-competitive price point with a SWaP-C (Size, Weight and Power, Cost) as low as one-tenth that of equivalent performance FOG systems."