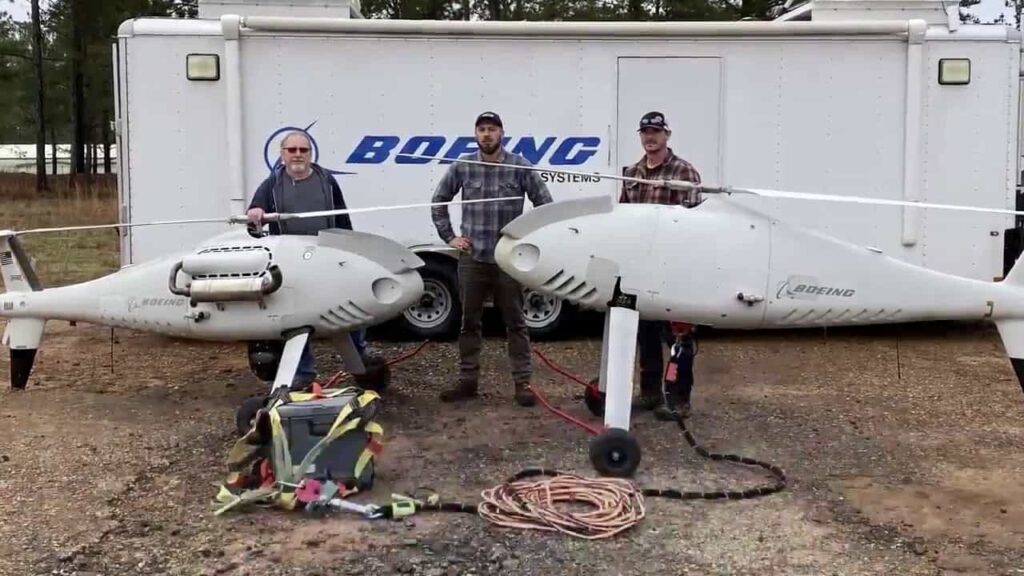 LORD MicroStrain's wireless sensors and inertial devices, along with its SensorCloud data analytics software, have been used by Boeing to conduct a flight load, vibration, and thermal survey of a helicopter UAV (unmanned aerial vehicle). This test program represented a technology breakthrough for autonomous rotorcraft flight testing, using only wireless sensors within synchronized networks and reducing the test cycle from weeks to hours.
Aircraft flight testing has traditionally been expensive and time-consuming, requiring complex hardware design and integration and extensive aircraft downtime for instrumentation maintenance and calibration, flight operations, and post-flight data handling and evaluation. The Boeing test team accelerated this test program by using LORD MicroStrain's off-the-shelf wireless sensor technology. Flight test engineers installed a minimally-invasive wireless sensor network consisting of torque, strain, vibration, and temperature sensors, an inertial measurement unit (IMU), and a flight-rated data collection gateway on the test platform.
Data was collected over the course of two days, and was uploaded to the SensorCloud platform shortly after landing, allowing it to be quickly viewed and shared by flight test engineers. The engineers evaluates aircraft performance at test points and made go/no-go determinations from a flight test and safety perspective. Multiple flight tests could be performed in the same day, as downtime between flights for external data analysis was eliminated.
SensorCloud's embedded MathEngine analytics tool allows users to begin interpreting flight data immediately. This reduction in cycle time between testing and preliminary analysis allowed Boeing's flight test groups to respond to results rapidly and adjust future test plans accordingly.
The helicopter UAV tested was Schiebel's S-100 CAMCOPTER platform, a Vertical Takeoff and Landing (VTOL) aircraft that can carry a 50 kg payload for up to a six-hour loiter time with a service ceiling of 5400m. The UAV can be controlled in real-time via a ground control station, or be programmed to fly autonomous missions. Boeing Mesa is the current US-based distributor of this aircraft, and it conducted this flight test program in order to better understand and characterize effects on the UAV's flight-critical dynamic and structural sub-systems.