iXblue, a leading designer and manufacturer of advanced navigation, positioning, imaging and autonomy technologies, has partnered with Unmanned Systems Technology ("UST") to demonstrate their expertise in this field. The 'Platinum' profile highlights how their state-of-the-art inertial, acoustic and autonomy systems can be used for AUVs (autonomous underwater vehicles), ROVs (remotely operated vehicles) and USVs (unmanned surface vessels) in applications such as geoscience, maritime, defense, and oil and gas.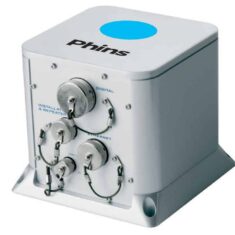 iXblue provides fiber-optic based attitude and heading reference systems (AHRS) and Inertial Navigation Systems (INS) for a wide range of civil applications, including both surface and subsea unmanned systems. Inertial navigation solutions are also available for naval systems as well as land robotics applications such as UGVs, tactical navigation and weapons systems pointing.
iXblue's acoustic positioning and communications solutions include high-accuracy USBL systems for location, positioning and tracking of subsea assets such as ROVs and AUVs, from ultra-shallow to deep water depths. LBL transceivers and transponders are also available, and can be combined with a subsea INS to provide sparse-LBL navigation, requiring fewer transponders without sacrificing performance.
The FLS Series of mine and obstacle avoidance sonars features real-time 3D detection and geo-referencing, with an embedded IMU for optimized stabilization. Two versions are available: the compact FSL150 for smaller ships and USVs, and the FLS 60 for larger vessels and unmanned underwater vehicles.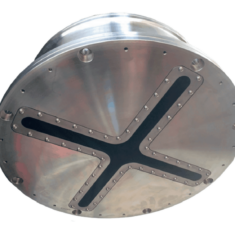 iXblue's seabed mapping solutions include compact 3D multibeam sonar systems for fishery, scientific research and marine environmental monitoring as well as high-precision marine works. Synthetic aperture mapping sonars are also available with integrated positioning and navigation capabilities, providing superior georeferenced imaging performance for hydrographic surveying applications. SAMS sonars are available as towfish platforms or as an OEM package for integration into AUVs and ROVs.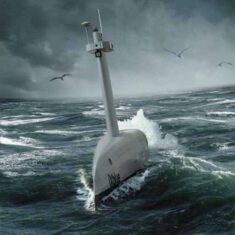 The DriX USV is a long-endurance autonomous surface vessel with both manual and autonomous operation modes that can be equipped with a variety of payloads, including towed-array and side-scan sonars, USBLs, LiDAR and optical sensors. The 7.7 metre-long vessel can be adapted for geoscientific, bathymetric and offshore energy surveying applications as well as naval missions.
iXblue has developed a series of autonomy solutions for unmanned vehicles. The Cetos Dronekit provides advanced high-accuracy maritime positioning, guidance and collision avoidance capabilities for USVs, while the Oryx Dronekit utilises AI and multi-sensor perception to provide accurate positioning and guidance for ground robotics in both indoor and outdoor environments.
To find out more about iXblue's inertial and acoustic solutions for unmanned systems, please visit their profile page:
https://www.unmannedsystemstechnology.com/company/ixblue/