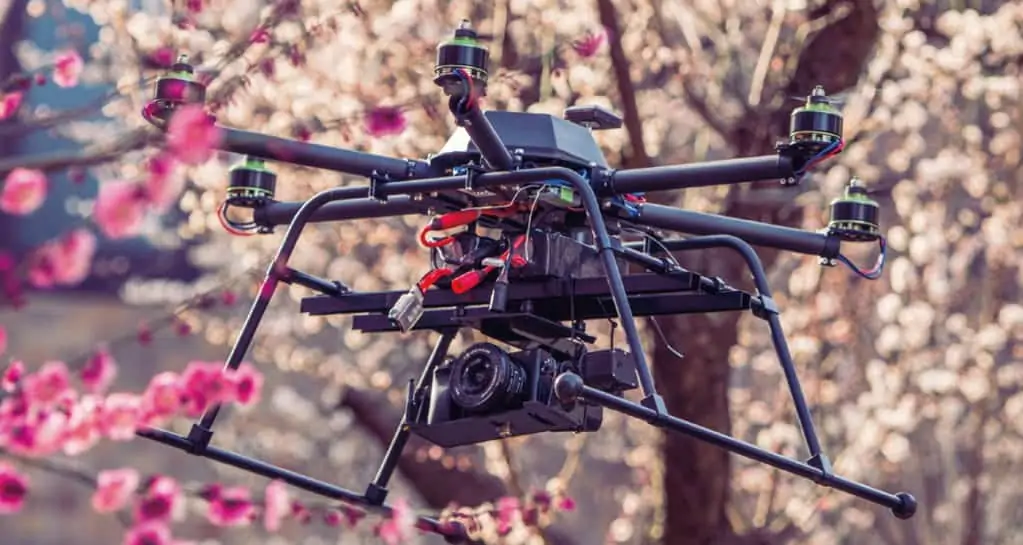 Xsens' MTi-30 AHRS (attitude and heading reference system) has been integrated into an autonomous UAV (unmanned aerial vehicle) designed by Japanese robotics firm Autonomous Control Systems Laboratory Ltd. (ACSL) for use in applications such as logistics, aerial photography, and disaster investigation.
The MS-06LA MINISURVEYOR is the result of twenty years of extensive research experience, and can be used for industrial and infrastructure inspection, radiation monitoring and disaster investigation, precision agriculture, aerial imaging, and more. The fully autonomous drone measures 101cm in diameter, weighs 3 kg with a maximum additional payload of 6 kg, and can fly for 10 – 30 minutes. The drone is a hexacopter platform, but a loss of one propeller will still allow the drone to maintain its balance using only the five remaining propellers and return to base.
The Xsens MTi-30 provides the MS-06LA MINISURVEYOR with fast, high-accuracy attitude and movement data for flight controls, and its sensor data can also be used to enable innovative technologies integrated into the drone. The MINISURVEYOR's in-house developed Autopilot Flight Controller (APFC) uses the MTi-30's 9-axis sensor system (3-axis gyro sensor, 3-axis accelerometer, 3-axis magnetometer) as the cornerstone of its stabilization and guidance systems.
The MINISURVEYOR uses methods such as Simultaneous Localization and Mapping (SLAM) to fly accurately without GPS guidance. Using inertial sensors and 3D sensors, the drone can keep away from obstacles automatically while generating a high quality 3D map of its surroundings.
ACSL has also developed what it claims is the world's first automatic battery-charging system for drones, enabling an unmanned aircraft to be used for an extended period of time without human intervention. ACSL continues to develop new technologies through collaborative research and development in order to create novel and versatile drone-based solutions.