Mejzlik Propellers, a leading designer and manufacturer of custom propellers for unmanned aerial systems (UAS), has partnered with Unmanned Systems Technology ("UST") to demonstrate their expertise in this field. The 'Gold' profile highlights how their aerospace- and military-grade carbon fiber propeller solutions can benefit OEMs and specialist drone operators seeking high-quality optimised propeller designs for their platforms.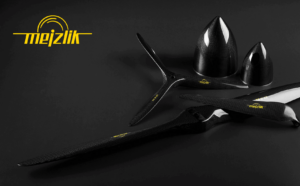 Mejzlik's professional design process begins with working with clients to gather details on particular UAV platforms and applications, including details of altitudes, payload capacity requirements and specialized needs such as silent operation. Based on this information, Mejzlik can then provide a quote and project timeline. After determining a suitable motor and ESC (electronic speed controller), computer and dynamic wind tunnel tests are performed with different setups of existing commercial products to gather more data and make informed decisions about the next stage.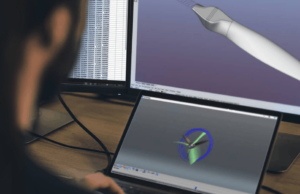 State-of-the-art 3D modelling is used to produce unique designs, ensuring that the propeller can withstand large forces from the engine, high RPM and increasing flight velocities. Mejzlik's proprietary software, based on Blade Element Momentum and Vortex theories, provides important high-accuracy propeller flight characteristics. These are further validated via sophisticated simulation methods, including CFD analyses and airflow measurements that constantly refine the company's mathematical models.
Once the design is finalised, the final setup is agreed, and scaling requirements and any limits on mass production are calculated. All propellers undergo strict, uncompromising weight tests with forces much higher than they would expect to encounter during flight, ensuring solid construction and layer connection. Propellers are also balanced both horizontally and vertically at three different stages: while manufacturing, during quality control, and before shipping.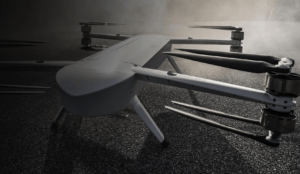 Mejzlik designs and produces custom-made UAV propellers for all platforms, including fixed-wing, multirotor, VTOL and hybrid drones, powered by electric and combustion engines. The company has provided unique solutions to customers with a variety of unique needs, including silent drone propellers, heavy-lift drone propellers, and diameters of over 1.5m.
In addition to custom propeller design and manufacture capabilities, Mejzlik offers an extensive range of standard COTS carbon fiber drone propellers suited to a wide variety of unmanned aircraft.
To find out more about Mejzlik Propellers and their custom propeller solutions for drone OEMs and operators, please visit their profile page:
https://www.unmannedsystemstechnology.com/company/mejzlik-propellers/