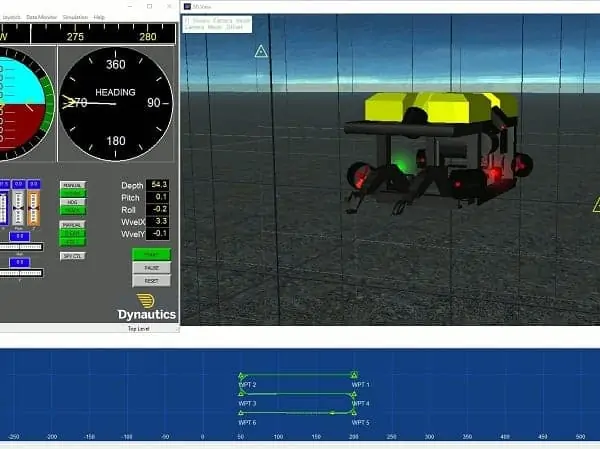 Dynautics, a provider of unmanned marine technologies, has announced the release of two new products, USV SimBox and AUV SimBox, that provide a comprehensive simulation environment for the development and test of unmanned surface vehicles and autonomous underwater vehicles.
Dr Henry Robinson, Dynautics CEO, commented: "We have an increasing number of customers utilising our design services and seeing the benefits of using our simulators to reduce the time to launch. This trend and our experience at Oi 2018, where we received numerous requests for help designing new vehicles, encouraged us to release these simulator packages as discrete products."
Using the Dynautics SimBox provides a managed route to develop an AUV or USV from concept to full-scale missions, reducing the development timescales and risks. The Dynautics SimBox systems provide all the hardware necessary to carry out extensive simulation tests.
A SimBox includes:
simulator software
a SPECTRE autopilot module
front end Remote Control Workstation (RCW) software
a GENIE analogue and digital interface
power supplies and cables
The SimBox combines all of these elements, conveniently packaged in a robust carrying case.
Applications include autopilot test, hardware-in-the-loop testing, concept studies, aids to system design, development and training. The use of a SimBox system helps to ensure the new vehicle concept can be optimised before committing to hardware build. In the world of AUV and USV design, this leads to a reduction in the time and cost of development, and improved chances of mission success.