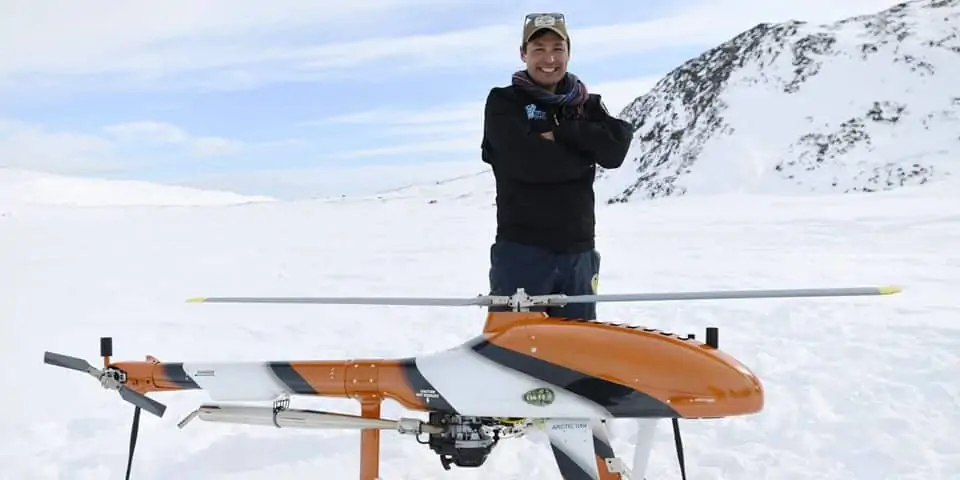 Kongsberg Geospatial, a geospatial visualisation software company, and Arctic UAV, a UAS (unmanned aerial system) service provider in the Canadian Arctic, have announced that the Kongsberg Geospatial IRIS UAS situational awareness application has been adopted by Arctic UAV to enhance their BVLOS (beyond visual line of sight) operations.
Arctic UAV are experts in Arctic logistics for drone operations and deliver large-scale projects using professional certified UAV operators. The company's pilots are Transport Canada licensed and insured, and operate in harsh conditions using a variety of platforms ranging from small fixed-wing and quad-copter drones to large gas-powered rotary wing aircraft.
The Kongsberg Geospatial IRIS display technology enables multiple drones to be monitored simultaneously by a single operator and provides real-time calculation of aircraft separation and communications line-of-sight to enable BVLOS operations. IRIS will provide the flight range with real-time 2D and 3D visualization of airborne track and weather data, as well as geo-fencing capabilities.
"Safe BVLOS unmanned flight operations require the very best in equipment and technology," said Kirt Ejesiak, Chairman and CEO of Arctic UAV. "The Kongsberg Geospatial display application provides an extremely cost-effective solution to deliver airspace situational awareness and significantly improve flight safety."
"We're very pleased to be working with an experienced UAS services provider like Arctic UAV" said Ranald McGillis, President of Kongsberg Geospatial. "Their expertise in Arctic logistics and their ability to manage large-scale projects provides an excellent and very unique use case for our technology."