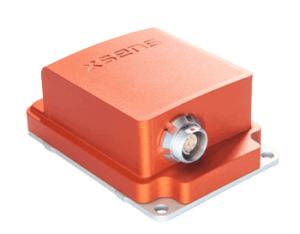 Xsens has announced a significant upgrade to the company's MTi 10-series, MTi 100-series and MTi-G-710 IMUs, VRUs and AHRS. The new operational characteristics and improved device performance and robustness meet the increasingly rigid requirements of the automotive, drone, and mobile mapping industries.
Xsens has improved performance in several key areas:
Higher accelerometer resolution
Up to 50% reduction in accelerometer noise
Up to 75% increase in bias stability for accelerometers
60% reduction in magnetometer noise
50% reduction in barometer noise
Better sensor specifications for accelerometers and magnetometer improve In-Run Compass Calibration (ICC) and Magnetic Field Mapping (MFM) performance
Reliability in harsh environments is crucial for most Attitude and Heading Reference Systems (AHRS), Vertical Reference Unit (VRU), and Inertial Measurement Unit (IMU) applications. The MTi series of sensors has been upgraded with two significant improvements that make the systems more robust:
50% increase in Mean Time to Failure (MTBF)
The higher accelerometer range of 20g, together with the vibration rejection gyroscopes, now provides the best possible combination against harsh industrial conditions
Xsens has also developed a new fully-guided installation process. Users can download the application software for Linux or Windows and begin development. The Quick Start Guide provides easy step-by-step instructions for hardware and software installation, and setup of the device.
More details about the upgrade can be found here.