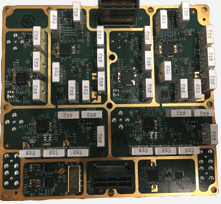 San Francisco Circuits has put together a PCB Stack-Up Guide. A PCB stack-up is a high-level outline created before laying out the printed circuit board. Regardless of size, ensuring a good stack-up definition can greatly improve long-term reliability and performance, reduce production costs, and allow for a smoother transition to manufacturing.
This new resource includes all relevant stack-up details that should be included and provides examples for MCPCBs, HDIPCBs, RF PCBs, Flex PCBs, and Rigid-Flex PCB stack-ups.
Other stack-up requirements that are covered include PCB lamination methods, board type and application, board component density, component types and interfaces, and mechanical requirements.
This guide has been put together by the experts at San Francisco Circuits to help readers with creating the perfect balance between cost, availability, and performance with their PCB stack-up.