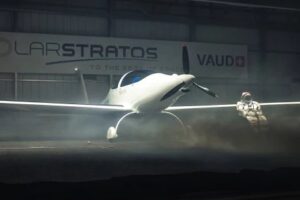 Fischer Connectors is an official partner of SolarStratos, the project aiming to send the first manned solar plane to the stratosphere.
In this case study, Fischer describes their partnership, the project and its pilot, and the impact it could have on the domain of solar-powered technology and innovation. Read more >>
Fischer's connectivity solutions are helping an ambitious idea take flight. By combining high-performance connectivity with ingenuity and innovation, the company is helping push the limits of solar aviation to the edge of space.
The Partnership
SolarStratos aims to revolutionize solar-powered transport and shape the future of aviation— which means facing daunting technical challenges in an extreme environment. As an official partner, Fischer Connectors is helping address those challenges.
Drawing upon more than 65 years of expertise in high-performance connectors and cable assemblies, it works with the SolarStratos team to:
Develop customized connectivity solutions with an optimum weight/ performance ratio

Transmit large volumes of data from the plane to earth

Ensure reliability and safety in extreme environments
The Project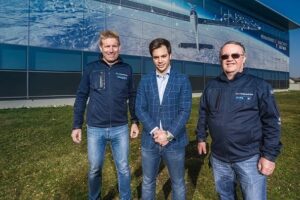 The SolarStratos plane is propelled solely by solar energy, backed by a Li-ion battery. It will be the first piloted solar-powered aircraft to enter the stratosphere, and the first solar-powered twin-seater commercial aircraft in history.
The project is led by SolarStratos' founder and pilot Raphaël Domjan, and is supported by an international team of engineers, a former astronaut, pilots, meteorologists and doctors. On the five-hour mission, Domjan will wear an astronaut's pressurized suit powered uniquely with solar energy – a global first.
The Impact
The partnership combines technology, innovation and experience to reimagine what is considered possible in solar-powered aviation. Together, Fischer and SolarStratos are creating energy-efficient solutions that will shape the future of transportation while protecting the environment for generations to come.
Read the article, or find out more on Fischer Connectors' website.