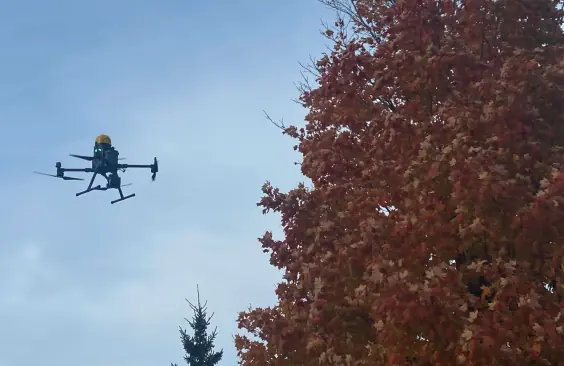 Aerial Vehicle Safety Solutions Inc. (AVSS) has completed the integration and compliance validation of the PRS-M350 for the DJI M350 RTK.
The PRS-M350 integration is now complete with the recent DJI M350 firmware update. It is intended to enable complex flight operations for commercial operators and will be sold for $3,600 USD.
With the same components as the PRS-M300, the PRS-M350 is a simple plug-and-play design. The PRS-M350 includes a Parachute Recovery System (PRS), a Flight Termination System (FTS), an Automatic Triggering System (ATS), a Manual Triggering Device (MTD), a Rugged GPS Case, and ASTM F3322 documentation.
Users with the PRS-M300 will be able to use their existing product on the DJI M350 RTK by updating the PRS-M300 firmware to the latest version (3.123.1.1).
The company is now accepting orders with delivery to authorized resellers commencing in October 2023.
Both the PRS-M300 and PRS-M350 will comply with the European Union Aviation Safety Agency's (EASA) M2 Mitigation Means of Compliance requirements for the DJI M300 RTK and the DJI M350 RTK respectively by leveraging the successful completion of ASTM F3322.
In early 2024, AVSS's PRS-M300 and PRS-M350 for the DJI M300 RTK and DJI M350 RTK will also comply with the EASA Enhanced Containment requirements, with the addition of the segregated FTS for the PRS-M300 and PRS-M350.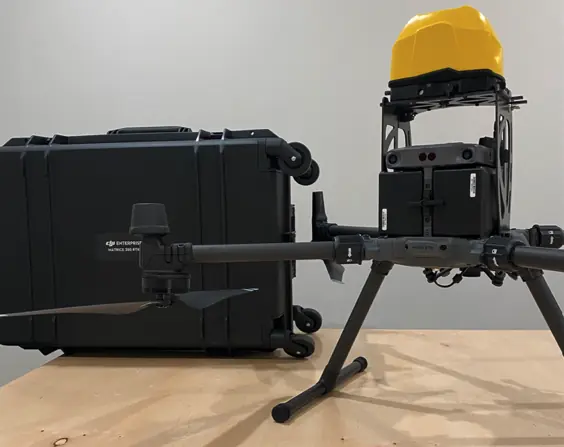 With this additional hardware, the products are named PRS-M300EX and PRS-M350EX and will comply with the segregated FTS requirements. In essence, Enhanced Containment requires a segregated Flight Termination System to prevent fly-aways.
Per EASA, "Drones operating close to densely populated areas or airports are required to be equipped with systems preventing the drone from flying into an unauthorized area, unless the drone is already approved to operate in high-risk environments." The Enhanced Containment version of the PRS-M300EX and PRS-M350EX will be available in early 2024.
"Over the last several years, AVSS has developed several ASTM F3322 compliant parachute recovery and flight termination systems for drone manufacturers and DJI platforms," said Vice President of Operations, Mariah Murray. "We received numerous requests for our product to be equipped on the DJI M350 since the early summer, and we are pleased to supply and support our more than 50 authorized DJI dealer network to enable flight over people and comply with EASA's requirements for an independent activation of a flight termination system."
For more information about the PRS-M350, visit AVSS's website.