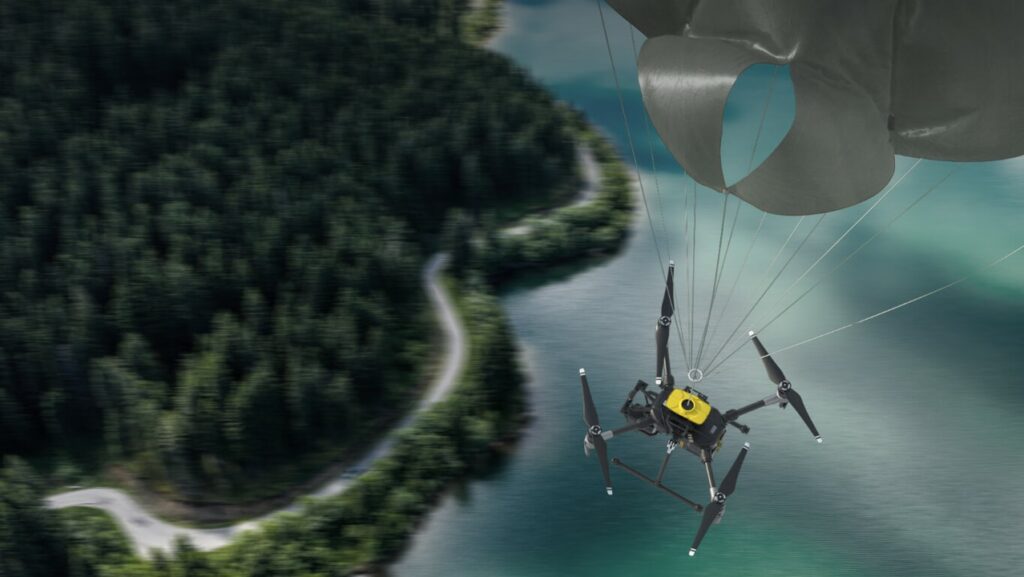 AVSS is a leading developer of parachute recovery systems and flight termination systems for commercial multirotor UAVs (unmanned aerial vehicles). UST is delighted to welcome AVSS on board as a supplier partner, and we will be highlighting their unique solutions and capabilities across our channels over the next 12 months.
We've just launched AVSS' UST supplier profile, which has been written and built by our team in collaboration with the company. The Platinum profile showcases their innovative drone safety solutions, which allow UAS operators and manufacturers to unlock the next level of commercial drone applications, including BVLOS (beyond visual line of sight) flights and operations over people.
Read on to find out more: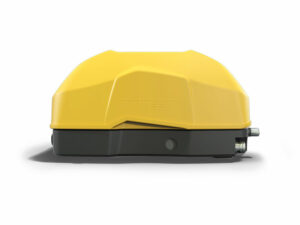 AVSS' breakthrough parachute recovery systems (PRS) are based around easy-to-connect field-replaceable Parachute Pods. This unique system allows users to do away with complicated hardware integration as well as expensive and time-consuming parachute repacking.
The ASTM F3322-18 compliant PRS feature advanced sensors that continuously monitor flight conditions in real time. Should a failure be detected, the parachute is deployed autonomously in less than half a second via a non-pyrotechnic mechanism. An independent remote control is also included to enable manual deployment.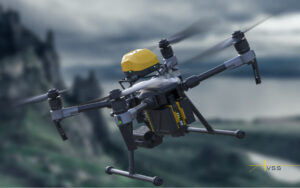 Currently, AVSS offers drone parachute recovery systems for the DJI M300 RTK and M200 models, with more under development. Each PRS kit includes one Parachute Pod, as well as an electronics module that powers the pod and a flight termination system that interfaces with the drone. A lightweight carbon fiber and aluminium mounting bracket allows all components to be securely attached without interfering with sensitive GPS modules, and enables other payloads to be attached in a variety of configurations.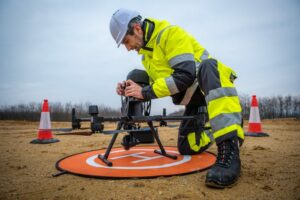 AVSS' PRS products have been developed through a number of design iterations and with substantial investment in rigorous engineering analysis and field testing. The result is a highly reliable system that protects your payload and aircraft while providing significant risk mitigation for commercial drone applications.
With these advanced UAV parachute systems, you can satisfy the increasingly stringent safety requirements of civil aviation authorities, and fly BVLOS or over populated areas with complete peace of mind.
To find out more about AVSS and their parachute recovery systems for drones, please visit their profile page: https://www.unmannedsystemstechnology.com/company/avss/