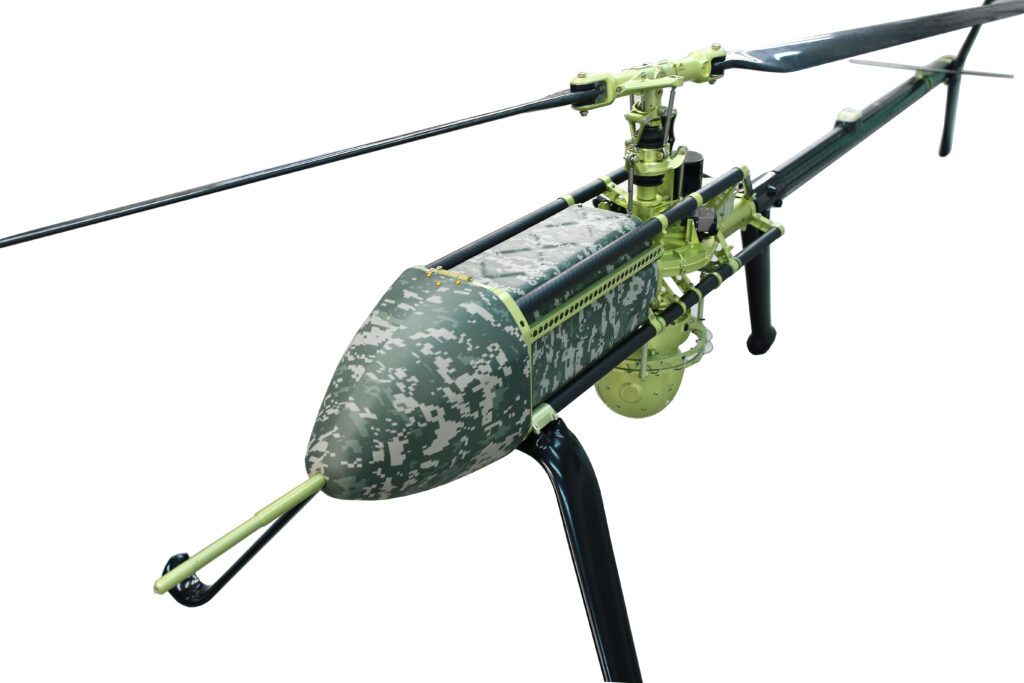 UAVOS has been selected by Bayanat to deliver its Unmanned Aircraft System (UAS) for a wide variety of applications including aerial photography and perimeter control.
The agreement consists of two UVH 25EL unmanned autonomous helicopters powered by electric motors, a ground control station and various sensor payloads including the multispectral camera, LiDAR, as well as digital and thermal cameras. In addition, UAVOS will provide full operational support, including training, and a fundamental review of what the UAS is to be used for.
The autonomous helicopter's advanced long endurance capabilities of up to 1.5 hours, along with its camera capabilities, enable the UVH 25EL to carry out accurate mapping within a radius of 67km. The accurate mapping can successfully take place even in harsh environmental conditions, with winds of 14 m/s during take-off and landing, be it day or night. The UVH 25EL electric helicopter has a practical load weight of 5kg. These capabilities ensure high performance as well as maximum operational flexibility for applications such as coastal security, search & rescue, and advanced aerial photography missions.
The electric propulsion helicopter is economical, simple to operate, easy to maintain, and needs no fuel storage, making it environmentally friendly and safe. In addition, like other UAVOS platforms, it is adapted to high-altitude flights. The UAS' autorotation ability is an important safety feature of the UVH 25EL; it provides a type of flight that can be used to descend from heights after an engine failure, while the UAV remains controllable. The helicopter also features a parachute recovery system for maximum aviation safety.
"We are grateful to Bayanat for their confidence in proven systems developed by UAVOS," said Co-Founder and CEO of UAVOS Aliaksei Stratsilatau. "We are confident that UVH 25EL UAS will meet their requirements offering easy and safe aerial access to challenging areas, a larger surface coverage in a single flight, higher resolution images, efficient, and cost-effective aerial data acquisition."