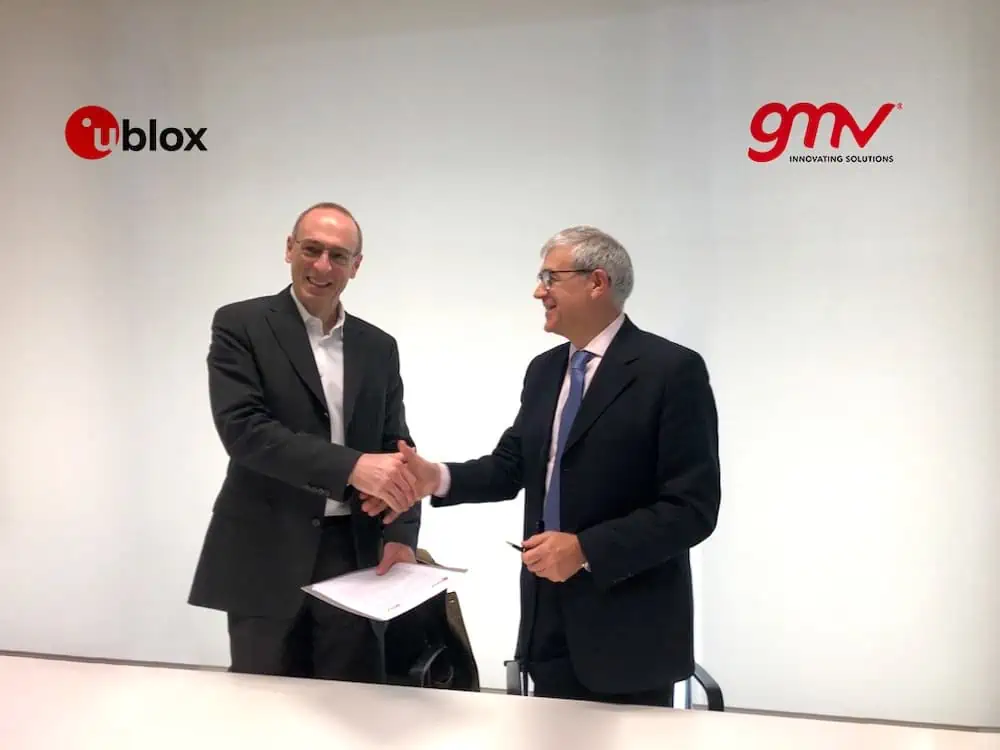 u-blox and GMV have announced their partnership agreement to combine u-blox's GNSS receiver hardware with GMV's safe correction service, sensor fusion, and positioning engine. 
The end-to-end solution addresses the needs of automotive applications by providing a holistic safety approach that maximizes performance and minimizes time-to-market costs.
u-blox is a global provider of positioning and wireless communication technology and services, while GMV specialises in navigation, providing solutions for connected and autonomous vehicles.
The collaboration between these two safe positioning pioneers is a significant step forward in the automotive positioning industry. From Q2 2023 onwards, u-blox will directly commercialize the solution, including integration service and certification support to be provided jointly by u-blox and GMV, for applications like ADAS Level 2+ and up to vehicle autonomy.
The collaboration between GMV and u-blox was forged at the recent Mobile World Congress (MWC), Barcelona 2023. The two companies will work hand in hand to integrate their respective technologies and provide a seamless solution for the needs of future automotive applications worldwide.
Miguel Romay, General Manager of GMV Satellite Navigation Systems, said of the partnership: "We are thrilled to partner with u-blox for a common purpose: deliver a comprehensive safe positioning solution for the automotive industry. Based on our combined expertise and experience, we will provide a cost-effective and reliable solution for the current needs of automotive Tier 1's and OEMs worldwide."
u-blox's Head of Product Centers, Andreas Thiel, added: "For u-blox, this is a natural fit partnership; we are both committed to delivering high-performance and safe positioning solutions for the automotive industry. Based on our complementing products, we are excited to work with GMV and offer a comprehensive solution that provides next-gen safe positioning at best-in-class performance."