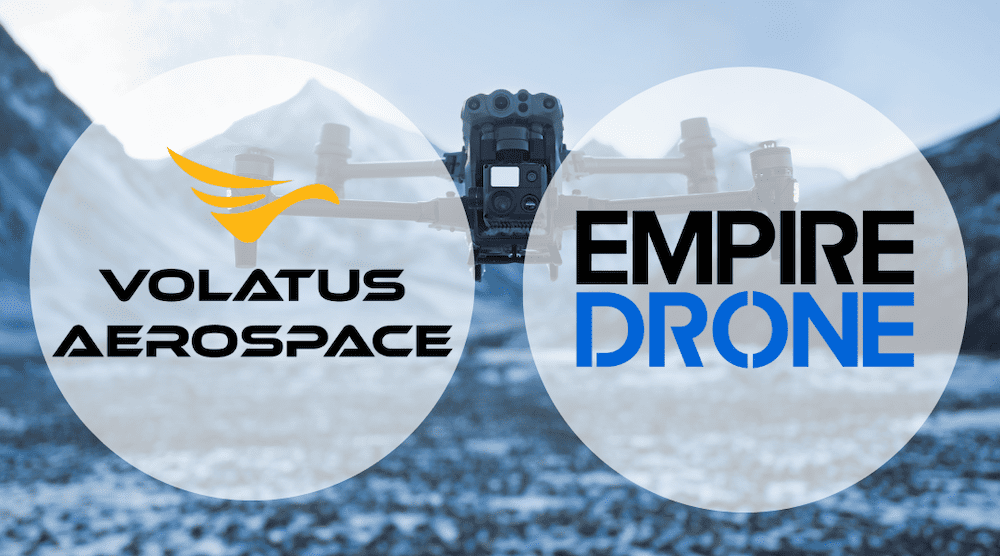 Volatus Aerospace has signed an arm's length definitive agreement to acquire Syracuse-based Empire Drone Company LLC., one of North America's fast-growing distributors and integrators for unmanned aerial systems.
With Fortune Business Insights projecting the commercial drone market to grow to $47.38 billion by 2029 at a CAGR of 28.58%, the addition of Empire Drone in the USA positions Volatus to capitalize on this opportunity by adding to its growing global presence in key markets for green drone technologies, which includes Volatus Aerospace LATAM in South America, Omniview Tech in Canada, and iRed Remote Sensing in the UK.
This announcement marks another step in a series of interrelated commercial milestones achieved by Volatus, which are intended to drive and scale the commercialization of drone technologies.
"Volatus is already a major distributor and developer of civil and defense drone solutions in Canada," said Glen Lynch, CEO of Volatus Aerospace. "The addition of Empire Drone solidifies our footprint in America and positions us for improved margins and accelerated growth in America with a US depot and US-based support."
"Joining Volatus provides Empire with the resources needed to accelerate our growth," said Sean Falconer, CEO and founder of Empire. "We'll become a more important partner for our existing OEM suppliers and increase our offering with Volatus technologies such as the Aerieport remote nesting station, Hydra Crawler, and other Volatus defense and public safety products. It's long been my goal to be a dominant player in the United States and this deal will give me the resources needed to get there."
Empire Drone is expected to generate revenue of C$2.5M in 2022 with a 6% EBITDA margin. Under the terms of the agreement, Volatus will purchase 100% of the company for a cash consideration of US$300,000, equity of US$350,000 with a minimum floor price of $0.65, and earn out of US$350,000 paid in equity after one year anniversary based on the 30-day volume weighted average price with a minimum floor price of $0.65 per share and assume the long-term debt of US$225,000.
The acquisition of Empire Drone is scheduled to close on December 31, 2022 conditional on satisfactory completion of due diligence, approval of the respective Board of Directors, and regulatory approval by the Toronto Stock Exchange.