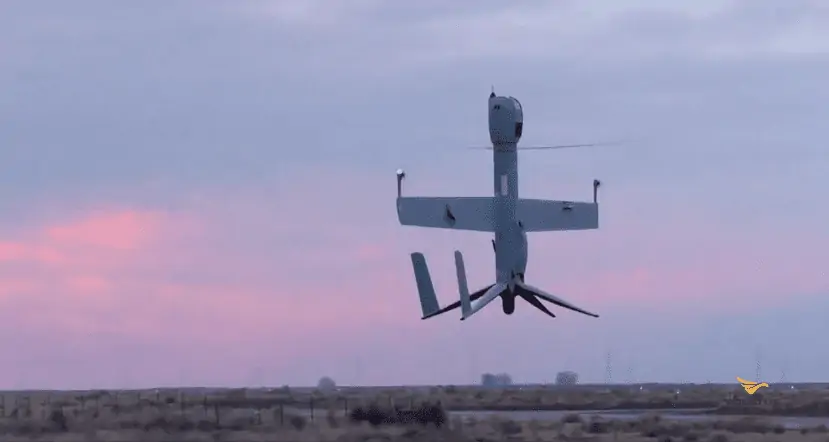 Volatus Aerospace will showcase Aerovel's Flexrotor tactical Unmanned Aerial Vehicle (UAV) at CANSEC 2022 as part of a new strategic partnership with Aerovel.
The Russian invasion of the Ukraine prompted Volatus to seek an industry-leading UAV solution with exceptional military accuracy, Intelligence, Surveillance, Target Acquisition and Reconnaissance (ISTAR) capabilities.
"We have been supplying small ISR drones to Ukrainian forces, and our team is in regular contact with Ukrainian defenders on the frontline. Aerorozvidka leadership tell us that the small drones are becoming less effective because of their low altitude and short endurance combined with Russian jamming. Lt. Col. Yaroslav Honchar shared that Russian forces have dug in and are indiscriminately bombarding Ukraine's civilian populations from concealed places, with no regard for the death and destruction inflicted on non-military targets. Ukraine needs dynamic situational awareness and accurate targeting," said Glen Lynch, Volatus CEO. "The Aerovel Flexrotor is capable of altitudes of up to 6.5 km, airspeeds of up to 170 kph and staying aloft for up to 30 hours, making it the ideal solution. We look forward to broadening our relationship with Aerovel as we work to supply Ukraine with the capabilities they need to protect civilian populations targetted by Russia."
Volatus will showcase the Flexrotor at CANSEC 2022, June 1-2 in Ottawa, Canada's largest global defense and security trade show. The company has indoor and outdoor booths.
Ali Dian, Aerovel CEO, said: "We are hopeful that we can support Ukraine and its courageous defense fighters. Volatus and Aerovel have a shared vision of the enormous market potential for the Flexrotor as global defense ministries realize how critical it is to have these UAV-enabled ISR and ISTAR capabilities. Our relationship with Volatus also provides the capability to expand our manufacturing to Canada. We're looking forward to standing together at CANSEC 2022."