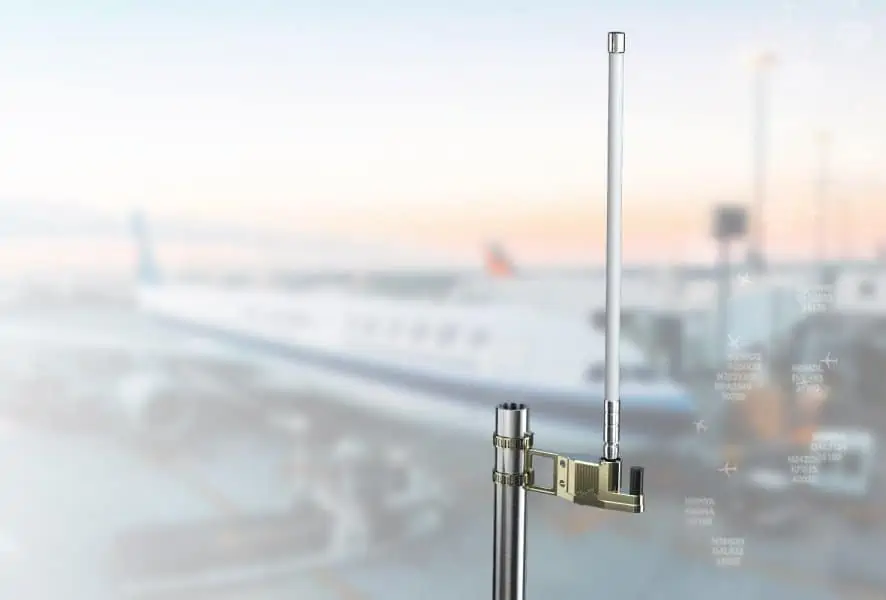 uAvionix has launched the pingStation 3, an upgraded dual-frequency ADS-B receiver designed to globally and locally enhance situational awareness for manned and unmanned aircraft. pingStation 3 is designed to integrate into a variety of applications, including airport displays, UAS ground control stations (GCS), unmanned traffic management (UTM) solutions, and flight information displays (FID).
pingStation 3 integrates 978 and 1090 MHz ADS-B receivers, GPS, antenna, and Power-Over-Ethernet (POE) interface into an easy-to-install, rugged weatherproof enclosure that allows the unit to permanently mounted outdoors in harsh environmental conditions. It is also small enough to be used as a mobile asset for roaming operations.
pingStation 3 now supports ASTERIX CAT021, the industry-standard in Air Traffic Management (ATM) surveillance interfaces, used by display systems, surveillance radars, ADS-B receivers, and multilateration systems worldwide in addition to the previously supported JSON and Compressed VRS formats. This additional capability transforms pingStation 3 into a plug-and-play unit for a variety of ATM systems, eliminating the need for translation software.
pingStation 3 has pushed the boundaries of UAS integration and brought airspace awareness to locations where surveillance data did not previously exist. It is a core component of the Vantis UAS Beyond Visual Line of Sight (BVLOS) network in North Dakota, where ADS-B reception is combined with Command and Control (C2) infrastructure. It has also provided the foundational surveillance infrastructure for the New York UAS BVLOS Corridor between Syracuse and Rome, NY.
Click here for a real-time view of several pingStation receivers deployed globally at customer locations.