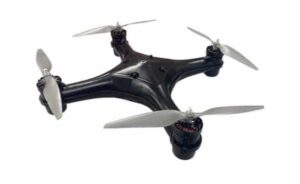 The United States Naval Air Systems Command (NAVAIR) has awarded a Phase II STTR program to Hydronalix and Oklahoma State University for the development of a lightweight ceramic composite propeller for use in small unmanned aerial systems (sUAS).
Phase I of the project saw Hydronalix and Oklahoma State University's Next Generation Materials Laboratory collaborate to design, fabricate, and test a propeller manufactured with high strength, high modulus materials for increased aerodynamic performance. This first phase provided evidence of vibration reduction and reduction of radiated noise.
Phase II will build further on the work performed in Phase I to further develop the technology and demonstrate improved sUAS performance.
Anthony Mulligan, CEO of Hydronalix, commented: "We are honored to win the Phase II and look forward to providing the best possible technology to the warfighter."
Dr. Jamey Jacob, Director of the Unmanned Systems Research Institute and Professor of Aerospace Engineering at Oklahoma State University, said: "We are looking forward to developing this potentially significant capability and transitioning to support Navy mission needs and commercialization."