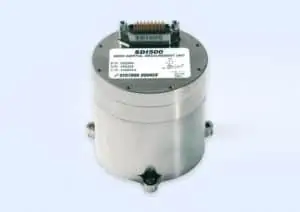 EMCORE has confirmed that its SDI500/505 Inertial Measurement Unit (IMU) has been ranked first in overall accuracy by a trade study commissioned by the U.S. military. The study evaluated 19 competing IMUs as a suitable replacement for the Honeywell HG1700 IMU, which is used in various weapons systems.
The objective of the third-party independent study was to deliver a comprehensive report to the government and make a recommendation supported by clear and compelling technical, financial, and other relevant data. The 19 IMUs studied encompassed a range of technologies, complexities, costs, and developmental statuses, and were evaluated in short and long flyout simulations against the HG1700.
The study concluded that EMCORE's SDI500/505 IMU, which features reduced size, weight, and power (SWaP) compared to the HG1700 IMU, delivered "compelling performance, cost, SWAP, maturity" and outperformed the HG1700 in both flyout simulations. The test house spokesperson stated, "the SDI500/505 system was a solid performer across the performance, technical maturity, warhead integration, and cost analysis threads."
The dual-use non-ITAR SDI500/505 IMUs are designed to achieve the demanding performance levels required for challenging applications such as commercial and defense fixed-wing and rotary UAVs (unmanned aerial vehicles) and robotic platforms. They leverage industry-leading Quartz MEMS technology to deliver Angle Random Walk (ARW) values of 0.02°/√hr with 1°/hr bias stability.
Albert Lu, EMCORE's Senior Vice President and General Manager of Aerospace & Defense, commented: "The results of this IMU trade study are further validation of the clear industry leadership of our mature and proven SDI500/505 IMU. They outperform other MEMS IMUs and continuously deliver comparable performance to older, costlier optical IMUs in a lower power, smaller, and lighter form factor."