SKYTRAC, a leading developer of Iridium Certus Satcom solutions for UAS (unmanned aerial systems) and drones, has partnered with Unmanned Systems Technology ("UST") to demonstrate their expertise in this field. The 'Platinum' profile highlights how their robust and reliable systems can provide low-latency broadband connectivity anywhere in the world for a wide variety of mission-critical UAV applications, including cargo delivery, mapping and surveying, government and military, scientific research and more.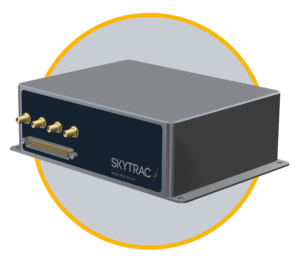 The IMS-350 is SKYTRAC's flagship UAV Satcom solution, combining a high-reliability datalink with a powerful onboard quad-core server for global communications and unlimited applications. The low-latency system provides broadband uplink speeds of up to 352 kbps and downlink speeds of up to 704 kbps.
The server can host and support a wide range of capabilities such as artificial intelligence and sensor fusion, parsing collected data and determining what to transmit in real time. The system's smart router prioritizes data throughput and ensures efficient use of both Satcom and cellular channels.
The IMS-350 is enclosed in a compact, lightweight and rugged enclosure for easy integration into UAVs, and provides custom power and storage options to suit a range of aerial platforms. It features multiple flexible digital/discreet inputs for ARINC-429, RS-232, Ethernet and other connectivity options.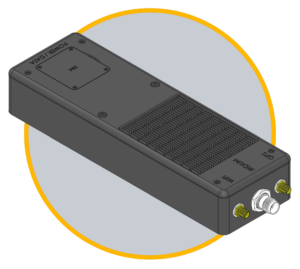 The DLS-100 combines an Iridium Certus mid-band transceiver with a commercial GPS receiver, providing reliable real-time command and control, telemetry streaming, and imagery and data transfer for UAVs. The low-latency rugged modem provides uplink speeds of 22 kbps and downlink speeds of 88 kbps almost anywhere in the world with 99.9% reliability.
The system can be remotely controlled and configured via a web browser, and easy-to-use APIs also allow developers to create their own software to interface with the device. The ruggedized IP67-rated device is housed in EMI-shielded hard-anodized aluminium, and provides convenient connectivity via Wi-Fi, 100BASE-T Ethernet or RS-232.
To find out more about SKYTRAC and their Iridium Certus Satcom solutions for UAVs, please visit their profile page:
https://www.unmannedsystemstechnology.com/company/skytrac/