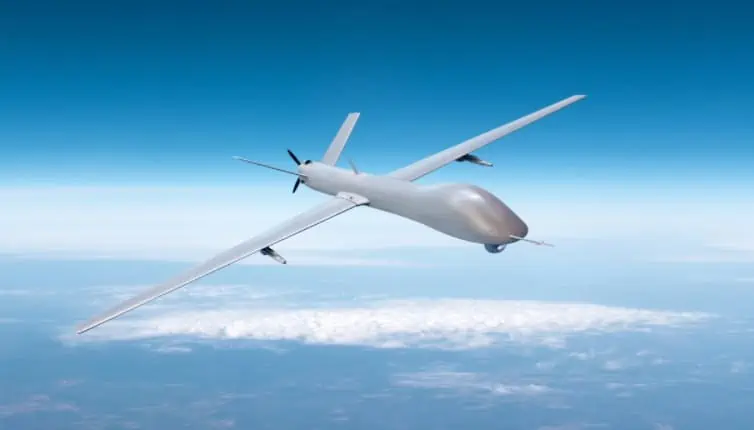 SKYTRAC Systems has partnered with AnsuR Technologies, a developer of software solutions for visual data communications, to enable High-Definition (HD) video streaming using SKYTRAC's Iridium Certus SATCOM terminals for UAVs (unmanned aerial vehicles).
AnsuR's ASMIRA software solution will be integrated with SKYTRAC's Iridium Certus terminals to enable HD and 4K video streaming over the Iridium satellite network, resulting in drastically reduced bandwidth consumption while maintaining high-quality video footage. The technology, hosted entirely onboard SKYTRAC's IMS-350 and SDL-350 terminals, will not require any additional hardware on the aircraft. The terminals will interface with the camera system to collect a video feed, which AnsuR's software will optimize and compress for transmission over a cellular or satellite network.
While streaming video over a cellular or microwave system is limited by line-of-sight or geographic coverage, SKYTRAC's SDL-350 and IMS-350 will leverage the globally available Iridium NEXT constellation to stream video to the ground regardless of the aircraft's location on the planet. AnsuR's video compression technology will efficiently manage the available bandwidth to ensure that operators experience the highest quality video without the high operating costs typically seen with other satellite constellations.
Jeff Sherwood, Director of Business Development at SKYTRAC, noted: "This partnership is bringing together the best Satcom connectivity and video compression technology into a single terminal designed for the aviation industry. AnsuR is leading the way in tactical video compression, and we are thrilled to begin delivering cost-effective, high-definition video streaming services to our aviation customers worldwide."
Dr. Harald Skinnemoen, Founder and CEO of AnsuR, commented: "SKYTRAC's expertise in aviation and satellite communications is evident as they're at the forefront of delivering Certus connectivity services to the market. We are excited about this collaboration to develop an integrated solution for operators looking for mission-critical visual data through the Iridium satellite network which has ASMIRA at its core. As a SW solution, ASMIRA, developed with a specific view to UAVs, can be integrated into devices like the SKYTRAC terminals, without adding noticeable Size, Weight and Power."