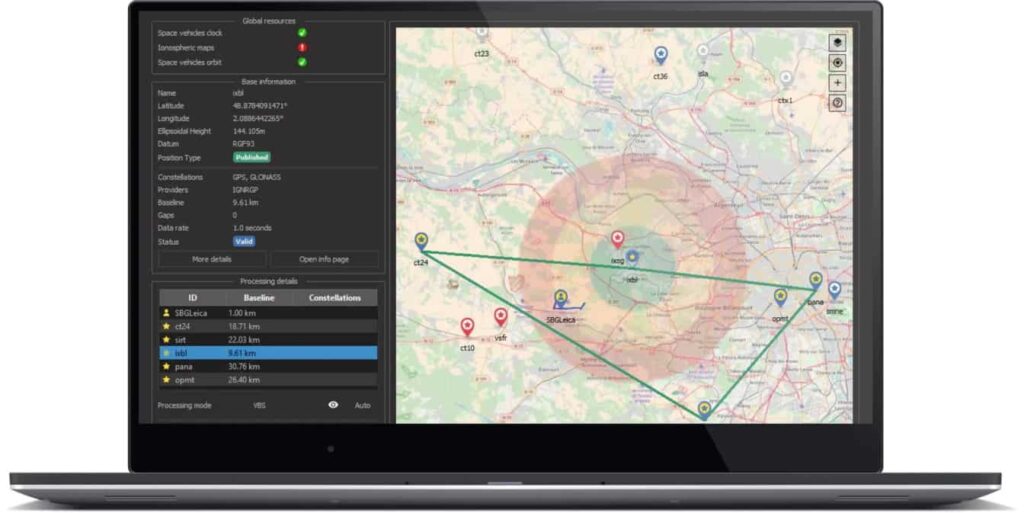 SBG Systems has updated its INS (inertial navigation system) and GNSS PPK post-processing software to support third-party IMUs (inertial measurement units) and all major GNSS receivers. This update provides even greater flexibility for UAV (unmanned aerial vehicle) surveyors and other professionals using unmanned systems.
Qinertia provides a comprehensive suite of post-processing software for geospatial applications. It is compatible with all major GNSS manufacturers, and supports proprietary protocols from Novatel, Septentrio, Trimble, and Ublox for a straightforward workflow. It is the first full-featured post-processing software to offer native support for Ublox F9 RTK receivers, providing a simple and intuitive drag-and-drop interface that offers data integrity and accuracy. Qinertia also provides surveyors with powerful quality control tools and tightly coupled algorithms.
SBG Systems' in-house INS/GNSS post-processing software now allows surveyors to post-process both static and kinematic GNSS data, improve their trajectories, access RTK corrections worldwide, and control a base station's precise location using PPP static computations. The precision of GIS or photogrammetry projects can be significantly increased by exporting a centimetric position for each picture at the exact shutter event.