SwissDrones has finalized the comprehensive testing of the SDO 50 V2, an autonomous helicopter UAV platform designed for challenging flight missions in critical situations.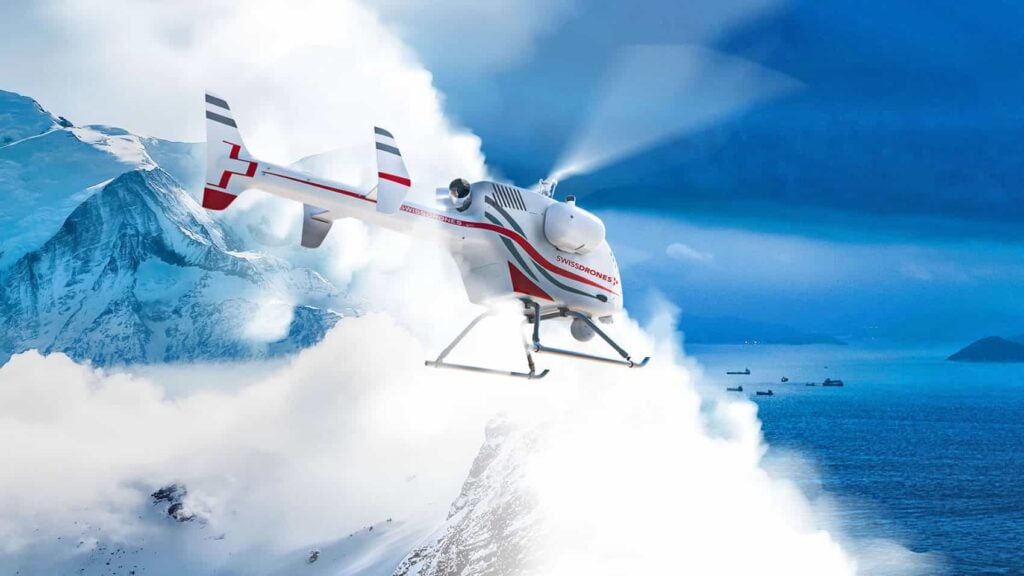 The testing saw the SDO 50 V2 fly at 11,500 ft AMSL (density altitude) at -10º Celsius and windy/gusty conditions.
Working in collaboration with Air Zermatt (Switzerland), professional experts in mountain rescue, the test flights took place in Zermatt, Switzerland and succeeded in demonstrating the nearly uncompromised performance of the unmanned aircraft at high altitude.