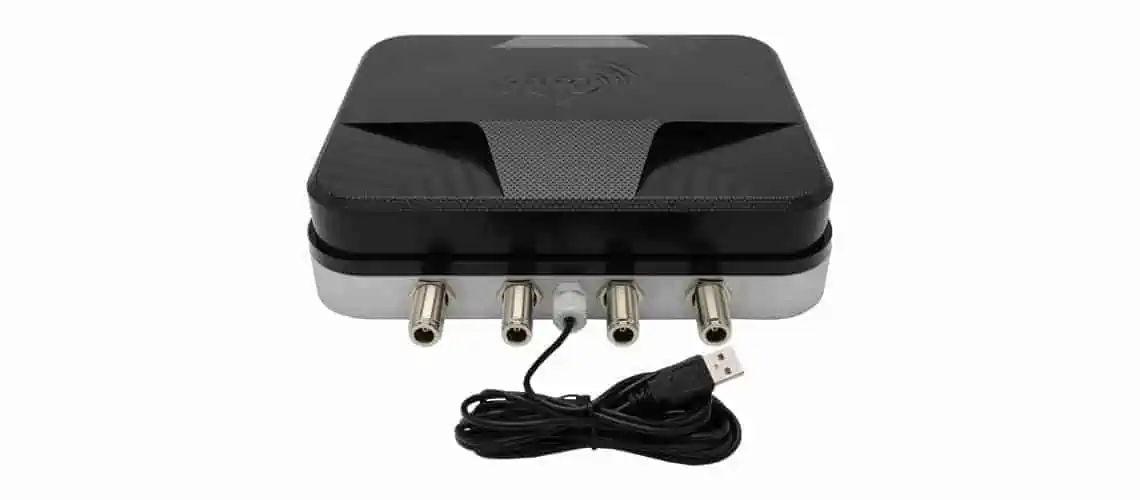 MP Antenna has announced the official launch of its new MP-R Series Antennas for wireless deployments. Made in the USA, these antennas are ideal for mining networks, port communications, industrial automation, autonomous vehicle connectivity, and other harsh environments that require a ruggedized solution.
MP-R Series Antennas provide superior patterning and continuous wideband performance for frequencies that include 2.4GHz / 4.9GHz / 5.8GHz, 802.11 WiFi, 900MHz ISM, LTE, CBRS, 5G and dual band systems. These new antennas feature a rugged machined enclosure, multiple antenna feeds and an integrated GPS module. Most importantly, they eliminate the need to mount multiple single-feed antennas separately.
"Our engineers have designed and built an indestructible antenna solution that will reduce installation costs and eliminate the need for as many as seven different antennas on top of a vehicle," explained Adam Doskocil, President of MP Antenna. "The MP-R Series began with three models to pair with specific mesh radio solutions," he added. "Now, we're expanding our offering to match other network equipment as well as provide custom solutions to our customers."
Ideal for multiple-input-multiple-output (MIMO) wireless systems, MP-R Series Antennas offer increased spatial and polarization diversity between antenna feeds to overcome fading, interference, and multi-path. The ruggedized antennas have a unique design and offer diversity between feeds. They're also designed with patented multi-element radiators that provide each separate feed its own spatial and polarization diversity to further improve bandwidth efficiency and system reliability.
MP-R Series Antennas are also highly customizable and available with any number of antenna feeds in a single radome. They have an integrated ground plane and high-quality connectors for maximum system performance. The 'Made in the USA' antennas support either permanent or temporary mounting. In addition to this, MP Antenna supplies magnetic or suction cup mounting accessories for temporary mounting.