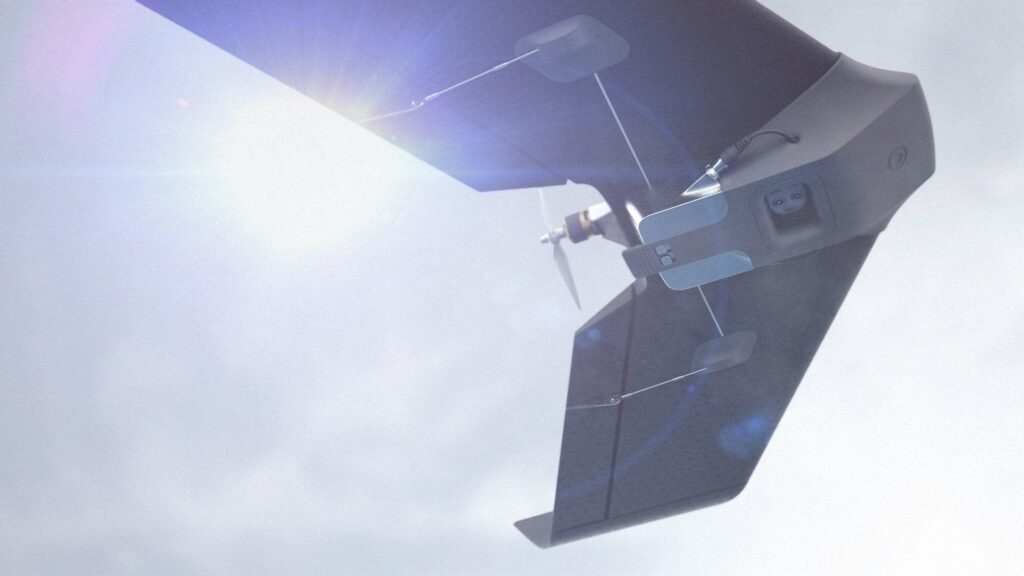 Fischer Connectors has confirmed that its UltiMate™ Series of connectors has been used in Lehmann Aviation's L-A Series UAS (unmanned aerial system). The L-A Series is a professional fixed-wing drone designed for mapping, mining and precision agriculture applications.
Completely modular by design, the L-A Series UAS features interchangeable autopilot, wing and camera holder. The 116cm (45in) wingspan unmanned aircraft features a flight endurance of up to 45 minutes with a maximum range of 25km (15.5 miles). It can be fitted with an RGB, thermal or multispectral camera, facilitating a wide range of missions such as vegetation analysis, volume measurement and orthomosaic data gathering.
Lehman Aviation selected Fischer's UltiMate™ Series connectors for use in the UAV's onboard computer. Lehman required a solution that could withstand the shock and vibration of harsh unmanned aircraft environments, as well as meeting the SWaP (size, weight and power) constraints of the system. The connectors were an ideal choice due to their rugged, compact construction, and contribute to the safety and performance of the L-A Series' critical missions.
The Fischer UltiMate™ Series offers a wide variety of rugged connection solutions designed to withstand high levels of shock & vibration, temperature and corrosion. All UltiMate connectors are sealed to IP68 (unmated) / IP69 (mated), feature 360 degree EMC shielding and can withstand up to 10,000 mating cycles.
Applications of the Fischer UltiMate™ Series for UAVs and related systems include:
UAV power & control systems
UAV guidance systems
Inertial navigation systems (INS)
Global navigation satellite systems (GNSS)
Airborne laser scanners
Airborne lidar systems
Airborne camera and survey systems
UltiMate™ connectors are available in a variety of sizes with up to 42 contacts, and cable or panel mounting options.