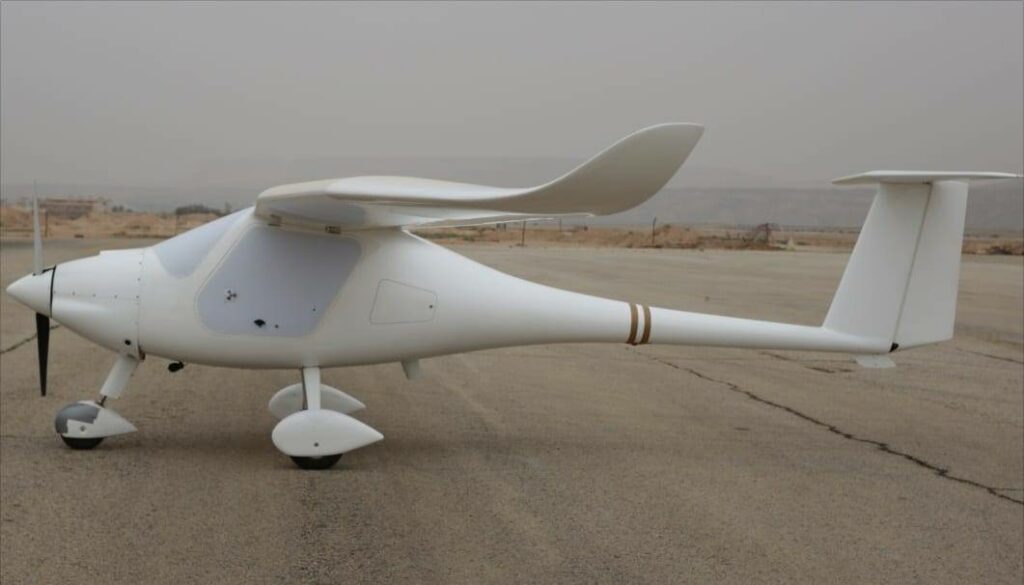 UAVOS and JetLease have announced the signing of a Memorandum of Understanding (MoU) to develop a new optionally manned fixed-wing aircraft, the Albatross-2.2. The aircraft has been designed for multispectral and radar monitoring of ground objects and marine areas for cargo transportation applications.
The Albatross optionally-piloted vehicle will be based on the Sinus light aircraft manufactured by Pipistrel, which has sold more than 2,000 units of the two-seater aircraft. Sinus will be integrated with UAVOS' automatic control system, and the wings will be modified to carry suspensions for payload and electrical circuitry will be rearranged. After the completion of the upgrades, UAVOS together with the aircraft manufacturer will conduct an analysis of the structural strength and finalize the operational documentation. Albatross will feature completely autonomous take-off, en-route flight and landing, and will provide payload capacity of 350 kg and range of 5,000 km.
The project aims to conduct an in-depth analysis of the safe integration of heavy Unmanned Aircraft Systems (UAS) into the global airspace. According to Vadim Tarasov, Investor and Board Member of UAVOS Inc: "The rules for the operation of heavy UAS are still under development in most countries, including the US. One of the main limitations is due to the lack of data on the reliability of components and performance characteristics of this class of UAS. We believe that the experience of operating optionally manned aircrafts, as well as the obtained technical data, will contribute to the formation of national legal standards for the certification of heavy UAS."
Other converted aircraft hve previously been built by UAVOS for cargo transportation, and tested in a number of countries with less stringent airspace regulations. The first converted Pipistrel in fully automatic mode will be tested later this year in the US.
Katy Glynn, Vice President of JetLease, stated: "This really is an exciting extension to our portfolio of aircraft offered, with the Albatross being a logical entry into the fixed wing unmanned world. We were impressed by the highly innovative track record of this California-based company and their approach to integration of software, design, testing and commissioning of unmanned systems. This is a partnership we are looking forward to developing with a scope for worldwide sales, and developing market understanding of the real benefits of leasing in this dynamic and rapidly evolving sector."