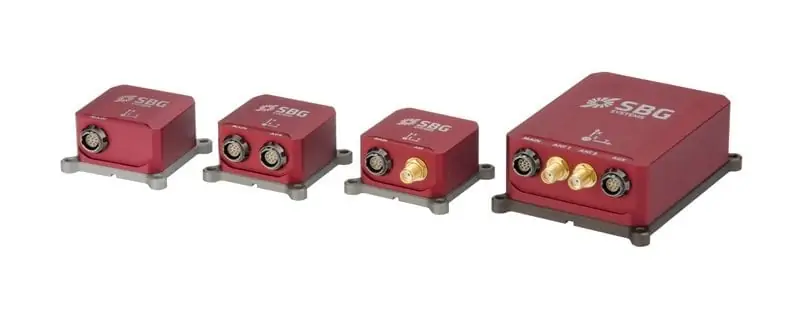 SBG Systems has announced the launch of a new range of technical services – the SBG +Services – for system integrators, drone surveyors, and other professionals who utilise SBG's inertial sensors. The new services aim to enhance utilization efficiency and provide solutions to common project challenges, such as choosing an inertial sensor, training new employees, ensuring minimum interruption during production, and securing budgets.
SBG Systems offers three different ways to save time while being introduced to the SBG inertial sensors and integrating new equipment. The first is the "+Online Initiation", a two-hour session with an SBG Support Engineer using remote-access software. The second is "+On Demand Training" that takes place either at the SBG office or at the customer's premises. The last is an "+Intervention Day", a pre-paid day that could be used for training but also for installation or on-site support.
Every SBG sensor is factory calibrated in dynamics and temperature and delivered with a calibration report certifying the sensor performance for three years. All SBG inertial sensors are based on MEMS technology. Although this means that there is no need to periodically calibrate them, some projects require certifications. The Check & Calibration service includes a quality check, a firmware update, cleaning, and if required, calibration in temperature and dynamics. A certicate is delivered with the sensor. It guarantees the quality of the sensor data for three years.
Professionals such as surveyors can face severe consequences in the case of production interruption. With SBG's "+Back-up System" service, the customer has access to a replacement device if the original sensor requires a planned or unplanned factory return.
For more information on SBG's new SBG +Services, take a look here.