LCR Embedded Systems, a leading designer and manufacturer of enclosures, backplanes, and fully integrated processing systems for aerospace and defense applications, has partnered with Unmanned Systems Technology ("UST") to demonstrate their expertise in this field. The 'Silver' profile showcases how their products can be utilised in the space-constrained applications of unmanned aerial vehicles (UAVs) and other autonomous vehicles.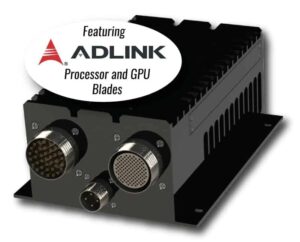 The 2-Slot Featherweight VPX System is specifically designed for SWaP-conscious applications such as unmanned aerial vehicles (UAVs). Weighing in at less than 8lbs and measuring 3.70"x6.75"x8.84", it features an ADLINK VPX3010 processor based on the Intel Xeon D. The system's second slot can hold either a Gigabit Ethernet switch or an ADLINK VPX3G10 Graphics Processing Unit.
The Featherweight COM Express System has been specially designed for demanding field applications that require lightweight, rugged, compact compute and storage such as harvesting and streaming sensor and video data in the field. With superior cooling and processing, it is available in multiple configurations and has space for up to two high-capacity removable SSD hard drives.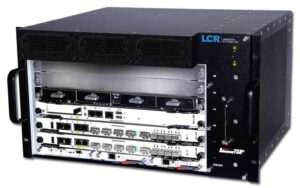 The 6-Slot Rugged AdvancedTCA Enclosure is a rack-mountable chassis for military use, designed in accordance with PICMG 3.0 Rev3. The highly customizable chassis is ideal for mission-critical military applications such as UAV ground and mobile base stations.
The 3U VPX ATR Integrated System is a highly customizable compute- and Ethernet-based solution designed for small form factor needs such as tracked vehicles and aircraft. It features a 5-slot VPX backplane and Core i7 processor blades with 8GB of DDR3 memory, packaged in a rugged sealed all-aluminum construction.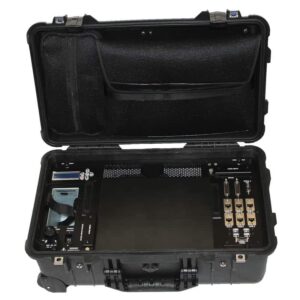 The Rugged Portable Computing System is highly portable and customizable and designed for rapid deployment in demanding environments. The system's internal electronics can be easily preconfigured and modified and are contained in an airline carry-on sized roller case for superior convenience and mobility.
In addition to creating off-the-shelf products, LCR Embedded Systems also has a wide range of experience in developing custom solutions. Their engineering team can work with customers to turn any design or set of requirements into a fully-fledged unmanned systems product.
To find out more about LCR Embedded Systems, please visit their profile page:
https://www.unmannedsystemstechnology.com/company/lcr-embedded-systems/