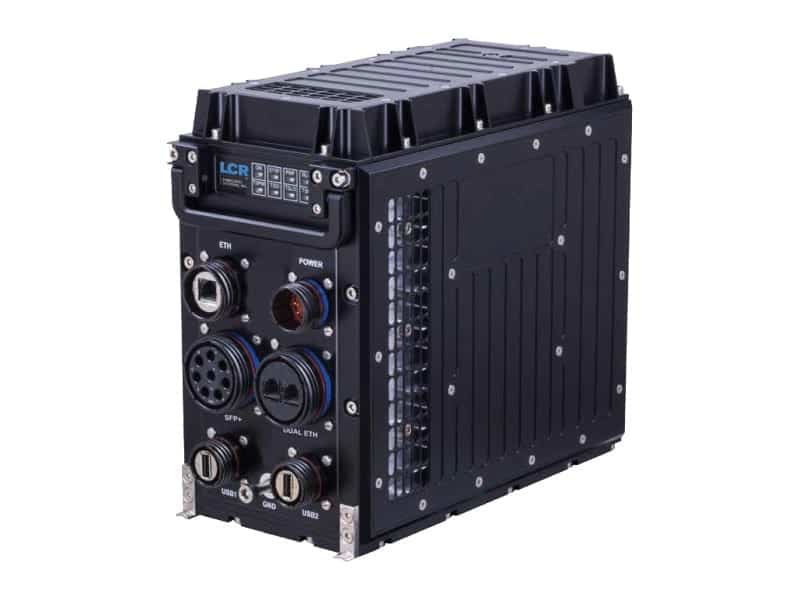 LCR Embedded Systems has announced the availability of a new family of rugged, highly configurable 3U VPX chassis designed for compact aerospace and UAV (unmanned aerial vehicle) applications requiring state-of-the-art power dissipation. This family of chassis is suitable for advanced military applications with significant SWaP-C considerations that must operate in hostile environments and require a great deal of processing power.
The enclosures have been qualified to MIL-STD-810 environmental and MIL-STD-461 electromagnetic compatibility requirements, making them a suitable solution for applications that demand significant processing power in punishing environments. The heat dissipation needed by high-performance cards is made possible by a variety of options including: hollow enclosure walls with heat exchangers, forced air, and heat pipes. Also available are completely sealed enclosures with internal fans that circulate air within the card cage, preventing "hot spots" and enabling the enclosures to function in highly contaminated environments.
Three, 5, 6, 7, and 9-Slot versions are available, and all enclosures share the same general architecture, power supply, and front/rear panels, providing increased flexibility and a path to cost-effective upgrades to match changing application demands.
"VPX was created to bring high performance to harsh military environments, but performance means heat dissipation – and the most powerful 3U VPX cards are only getting hotter," states LCR Embedded Systems President Dan Manoukian. "SWaP has already become SWaP-C to include cooling, and our new enclosure family more than satisfies SWaP-C requirements in addition to offering the ruggedness that our customers' applications demand."
CompactPCI and VME versions are also available for all chassis.