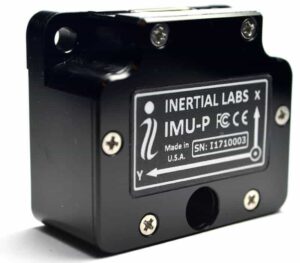 Inertial Labs has announced the release of the IMU-P, the company's latest lightweight compact Inertial Measurement Unit (IMU). Weighing 70 grams and measuring 39 x 45 x 22 mm, the IMU-P incorporates three high-accuracy Advanced MEMS gyroscopes and three high-performance accelerometers.
The IMU-P is designed for a wide range of high-precision inertial measurement applications, including navigation and control of unmanned vehicles such as unmanned aircraft systems (UAS) and remotely operated vehicles (ROVs), antenna stabilization, and orientation of gimbals and weapons platforms.
Featuring an advanced extendable Kalman filter, the IMU-P is fully factory-calibrated and compensated over its operating temperature range.
Specifications:
1 deg/hr gyroscopes bias in-run stability
0.005 mg accelerometers bias in-run stability
0.004 deg/sec√Hz gyroscopes noise (PSD)
0.025 mg√Hz accelerometers noise (PSD)
Up to 800Hz data rate
Environmentally sealed to IP67