Webinar Details
Hosted by
December 16, 2020, 12:00 (UTC)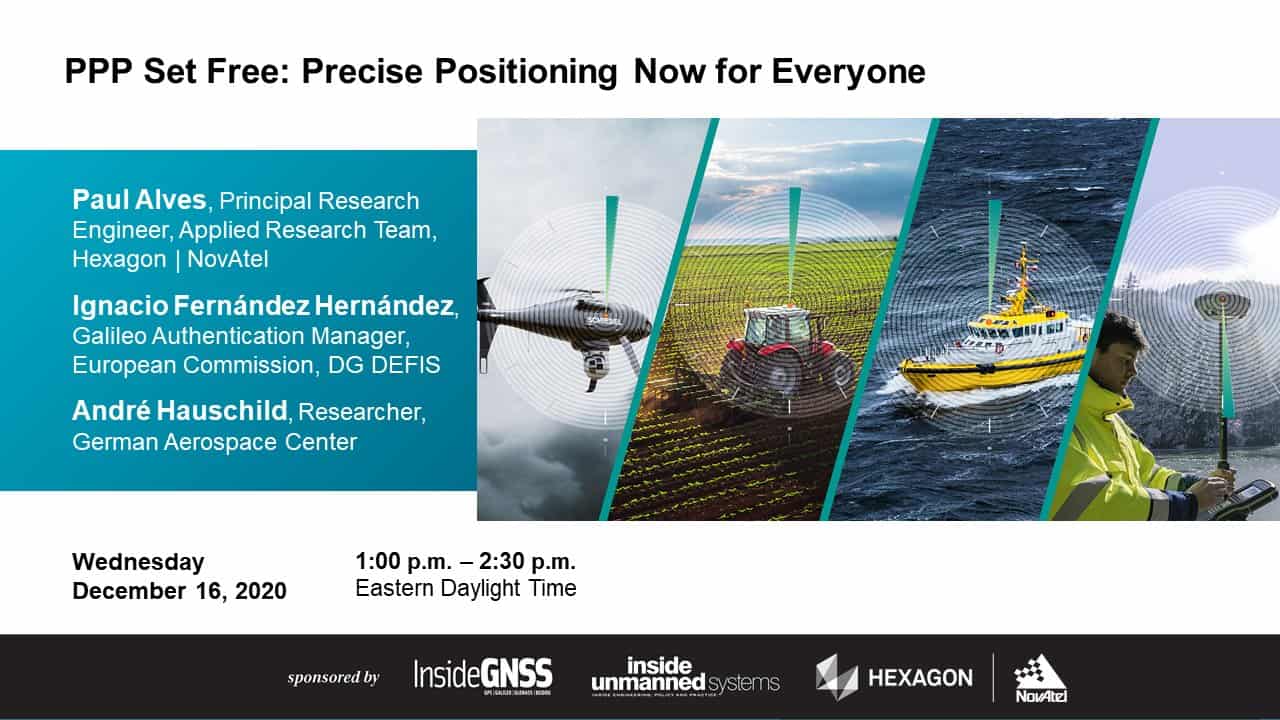 This webinar investigates, explains and demonstrates the newest high-accuracy GNSS correction service options, both public and private, available for the high-requirements user.
In the relentless drive for greater accuracy, faster convergence and globally available positioning, the recent technological breakthrough of RTK From the Sky may have caught your eye. This breakthrough will enable instantaneous centimeter-level accuracy for land, air and marine applications around the world. This new approach effectively provides users with the complementary benefits of real-time kinematic (RTK) and PPP: rapid accuracy everywhere, without dependency on local base stations.
Our expert speakers explore the relative aspects and benefits that commercial and publicly available multi-GNSS corrections now afford.
Our experts will also discuss how RTK From the Sky technology will be incorporated into the TerraStar portfolio, the new Galileo High Accuracy Service (HAS), transmitting PPP corrections over the E6-B signal, and the multi-GNSS Real-Time Service (RTS) of the International GNSS Service (IGS).
Paul Alves, Principal Research Engineer, Applied Research Team, Hexagon | NovAtel
 Ignacio Fernandez-Hernandez is responsible for the Galileo authentication and high-accuracy services at the European Commission, DG DEFIS
André Hauschild, Researcher, German Aerospace Center