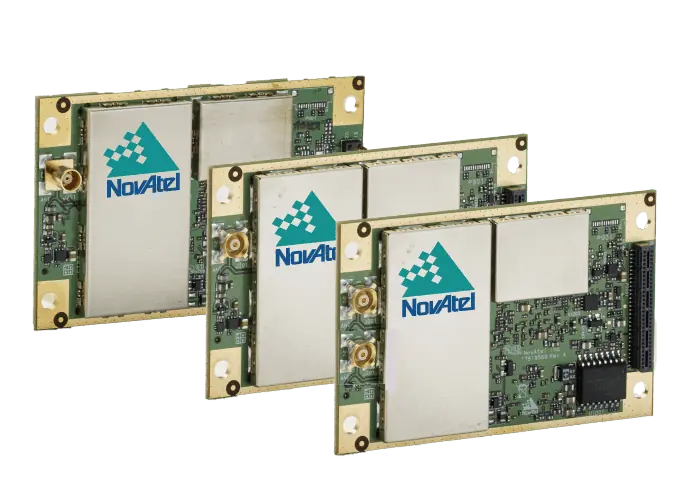 Hexagon | NovAtel has completed a successful test demonstrating its OEM7 GNSS receivers tracking Xona Space Systems PULSAR signals generated by a Spirent Communications simulator.
This test shows that NovAtel GNSS receivers can track a Spirent simulated L-band signal identical to the PULSAR signal broadcast by Xona's Low Earth Orbit (LEO) satellites.
The Xona LEO signals will complement GNSS, improving resiliency, security and precision for Positioning, Navigation and Timing (PNT).
"Using Spirent's simulated PULSAR signal, we have successfully tested our receiver's capability to track the L-band signal planned to be broadcast from Xona's LEO satellites," said Sandy Kennedy, VP of innovation at Hexagon's Autonomy & Positioning division. "The OEM7 is a powerful platform, designed for both resiliency and flexibility; it is exciting to test our forethought by trialling this new signal type."
"Congratulations to NovAtel for achieving such an important milestone in resilient and alternative PNT," said Jan Ackermann, director of product line management at Spirent Communications. "Spirent's flexible architecture facilitated the quick implementation of Xona signals into our PNT test environment, enabling a first-to-market solution. Spirent will continue to prioritize collaborating with leaders in PNT, like Hexagon and Xona, so users can accelerate the development and deployment of their next-gen technology."
"NovAtel has a proven history of being early adopters to new positioning technologies," Kennedy added. "LEO satellite positioning is an exciting opportunity for PNT innovation, particularly around autonomous applications."
NovAtel will co-present "Testing of LEO PNT for Resilience in GNSS Contested Environments" on Thursday, June 15 at the ION Joint Navigation Conference (JNC). Learn more>