The role of broadcast-quality video in public safety is growing, due to the demand for effective situational awareness and command and control communication solutions. In this article, LiveU explores five tactical use cases for video with its US public sector experts.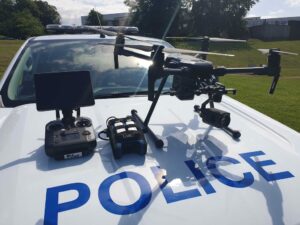 The ability of the company's technology, including LiveU field units, LiveU Matrix and Video Return, to interact with different devices helps to ensure an efficient response in the most challenging scenarios. Read the full article here >>
The article covers:
– Live HD video for situational awareness – one size does not fit all
– Reliable real-time video from the field and intel gathering
– Urban fixed surveillance – crowd monitoring, evidence collection and case management
– VMS (video management system) and interoperability
– Disaster management and recovery – inter-agency video sharing
From first responders to border protection, LiveU's solutions aim to allow customers to scale up situational awareness by adding broadcast-grade live video to human- and AI-based operations. The company's customers include law enforcement, fire, homeland security, border protection, military, and other public safety agencies.