Desert Rotor is a leading portable GCS manufacturer suppling professional, drone ground control stations (GCS) for unmanned aerial vehicles (UAV), and unmanned ground vehicles (UGV).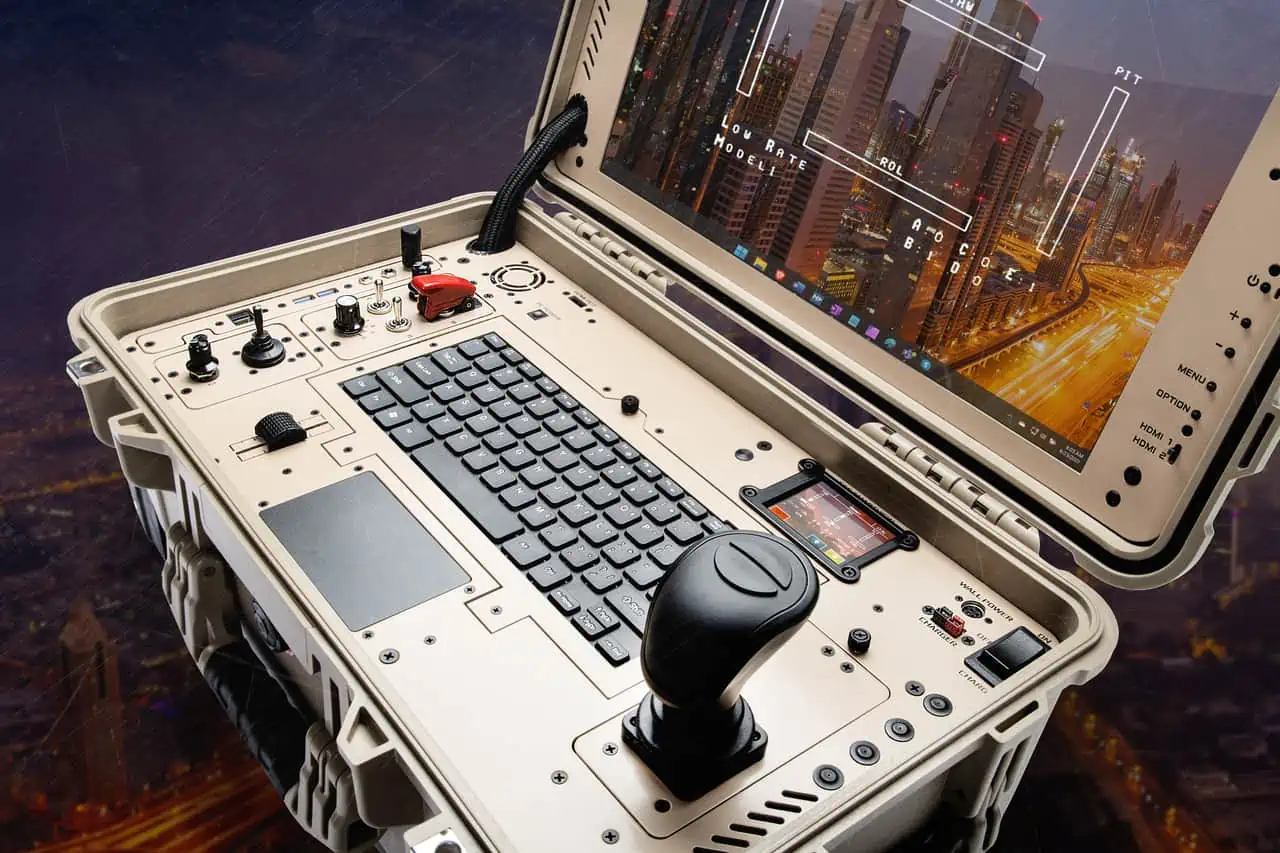 Our complete drone GCS solutions are compatible with almost any fixed-wing or multirotor UAV and many drone autopilots.
Our-easy-to-use ground control station platform utilises the HOTAS (Hands On Throttle And Stick) layout, an intuitive set-up used in defense and manned aviation that provides a high degree of flight control and versatility.