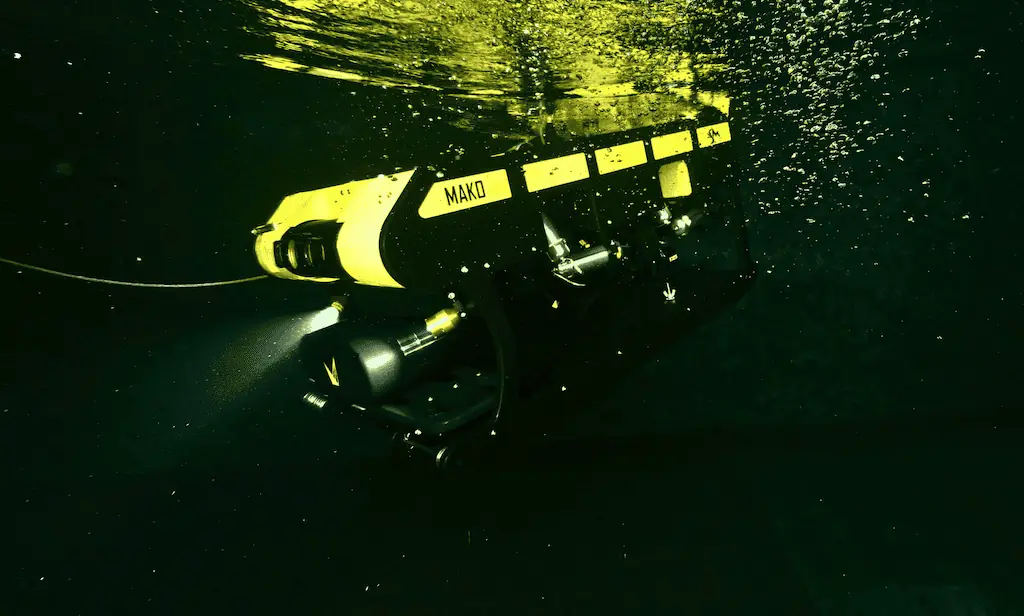 Voyis and SEAMOR's new collaboration will bring together the powerful capabilities of the SEAMOR Mako ROV and the precision of the Voyis Discovery Stereo Camera.
SEAMOR is known for its innovation in remotely operated vehicles (ROVs), while Voyis is a provider of cutting-edge underwater optical sensors; as a result, the companies believe their partnership will transform underwater inspection and exploration across various industries.
Voyis has garnered acclaim for its innovative underwater imaging solutions, including the highly regarded Discovery Stereo Camera.
This state-of-the-art camera system delivers unparalleled clarity and precision in capturing underwater environments, with real-time 3D models, setting a new standard for high-quality underwater imaging.
SEAMOR designs, develops, and delivers reliable, versatile, and robust ROVs. The Mako ROV's portability and adaptable design make it the ideal choice for a wide range of underwater applications, like aquaculture, port security, marine research, pipe inspection and hydro dams.
It boasts a depth rating of 600 meters (2,000 feet) and can be remotely operated using standard umbilical lengths of up to 950 meters (3,000 feet).
The integration of the Voyis Discovery Stereo Camera with the SEAMOR Mako ROV opens a world of possibilities for various industries. Two key sectors that stand to benefit immensely from this collaboration are aquaculture and hydroelectric.
In the aquaculture industry, where efficiency and cost-effectiveness are paramount, the Mako ROV equipped with the Voyis stereo camera will improve:
Routine net inspections
Regulatory compliance work
Mort recovery
Inspection of cages, docks, pipes, cables, and moorings
Recovery of expensive lost equipment
Surveying and sampling of seabed
These tasks, among others, can now be easily completed without the need for expensive commercial dive teams, resulting in significant cost savings. Environmental specialists can leverage the capabilities of the SEAMOR ROV and the Voyis Discovery Stereo Camera to conduct high-resolution photographic surveys and other ocean bottom deployments.
The result is a more comprehensive understanding of underwater environments, facilitating early detection of issues such as seabed pollution, fish disease, or pen leaks.
In the realm of hydro dams, the collaboration between SEAMOR and Voyis addresses the critical need for secure power supplies. Hydroelectric companies worldwide prioritize the reliability of their systems, and the SEAMOR ROV, equipped with the Voyis stereo camera, is now an invaluable tool for ensuring system integrity.
These ROVs perform routine underwater inspections and tooling tasks, ensuring the consistent and secure supply of electricity and gas to millions of users. With their reasonable pricing, lightweight design, and ease of deployment, SEAMOR ROVs are becoming the preferred choice for hydro companies looking for a versatile solution for underwater inspections.
The Discovery Stereo enables users to capture high resolution stills images, as well as real-time 3D models of critical structures, for more precise decision-making.
This collaboration marks a significant milestone in underwater exploration and inspection. By combining the expertise of SEAMOR Research and Voyis, industries that rely on underwater operations can now access state-of-the-art technology that enhances safety, efficiency, and cost-effectiveness.