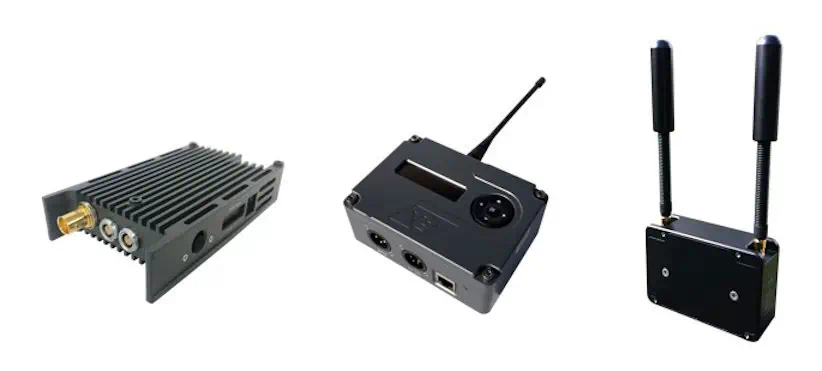 VB Antennas is a leading developer and manufacturer of high-performance RF (radio frequency) and microwave solutions for mission-critical unmanned and autonomous vehicle applications.
Based in the United Kingdom, the company complements its COTS (commercial off-the-shelf) offerings with a custom design service that provides OEMs and system integrators with bespoke antennas as well as enclosures and control systems for RF electronics.
With a wide range of experience in designing for drones, UGVs (unmanned ground vehicles) and USVs (uncrewed surface vessels), VB Antennas can provide a variety of customized end-to-end connectivity solutions for specific needs such as point-to-point, COFDM, and MANET/mesh networking. The company works closely with each client to ensure that exact requirements are understood and implemented, with full support and project management provided throughout the entire development lifecycle.
VB Antennas' multidisciplinary team of experts handles everything completely in-house, from initial requirements capture through to electronic, mechanical, and software design and all the way to final product development. Thanks to this closely integrated approach, the company ensures that each customer benefits from the highest quality and superior reliability. With fast turnaround times, initial ideas and prototypes can be quickly scaled up to fully deliverable products.
VB Antennas' in-house design and manufacturing capabilities include, but are not limited to:
CAD/CAM design
PCB layout
Software development
Specialized RF design, test and calibration facilities
CNC machining and turning
Laser etching, vacuum forming and paint shop
Dedicated drawing office
Assembly and test facilities
Full production, repair and customer support services
To find out more about how VB Antennas can help bring your custom unmanned systems antenna and RF projects to life, visit their website here or contact them at [email protected] .