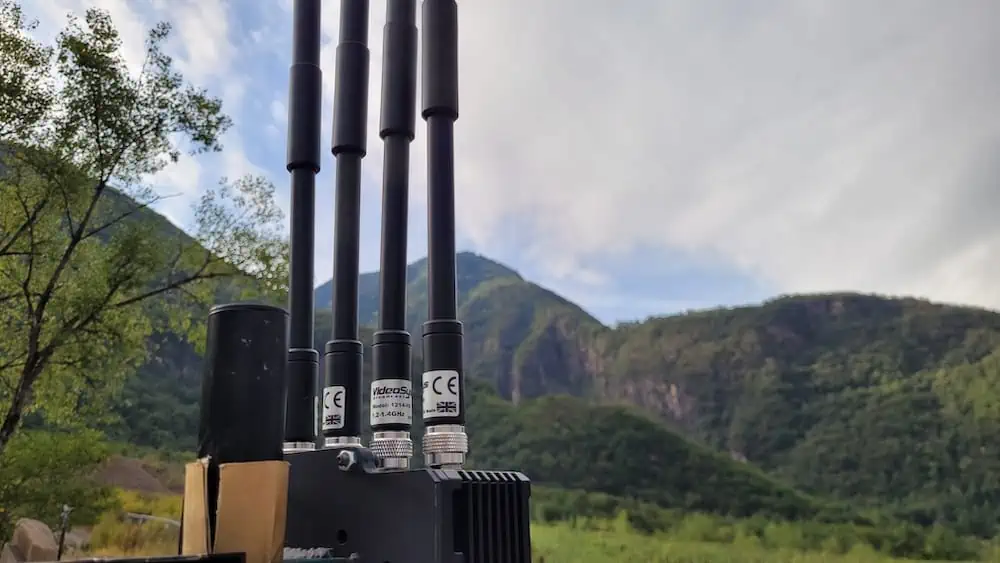 Videosys Broadcast will provide its flexi SHF Antennas for Digital Concepts Engineering (DCE)'s mesh radio links onboard a range of vehicle programs for manned, unmanned and Human Machine Teaming (HUM-T) applications.
DCE has selected Videosys for several of its new programs, including for high speed remote control and autonomous UGV operations as well as for crewed mothership-to-UGV with vehicle control handovers conducted at high speed.
DCE is using Videosys antennas both for its X-series UGV platforms as well as on large, heavyweight, wheeled, military vehicles in challenging terrains both in the UK and in Europe.
"We worked closely with Videosys to design and produce an antenna solution that closely fits our requirements, with excellent RF performance but also robust enough to be used on all of our platforms," said Ed Gummow, MD DCE. "The resulting antenna is well suited to the extreme environments, from high speed road travel to breaking new ground through dense foliage while still maintaining a communications link in any weather."
"We are excited to be a key supplier to DCE," said Colin Tomlin, MD of Videosys Broadcast. "We see them as leading the way in innovative, remote and teleoperated vehicle operations from the smallest to the largest, from operating at speeds of a few miles per hour to operating at some quite challenging accelerations and speeds. With our background in providing antennas for the broadcast market, which includes for motorsports as well as airborne applications, we know through our own experiences and our customer feedback that our antennas are robust, rugged and high-performing."
Both companies have said they are looking forward to developing the partnership further by collaborating on future vehicle programs in the coming months.