Airspace Link is a leading developer of digital solutions that improve situational awareness and enable UAS to be safely integrated into the national airspace. UST is delighted to welcome Airspace Link on board as a supplier partner, and we will be highlighting their unique solutions and capabilities across our channels over the next 12 months.
We've just launched Airspace Link's UST supplier profile, which has been written and built by our team in collaboration with the company. The Platinum profile showcases their AirHub Platform, which provides digital infrastructure to help drone pilots, government, and business stakeholders plan and optimize their operations while prioritizing safety.
Read on to find out more:
Built on top of the Esri platform with direct integration of FAA and third-party data sets, the AirHub Platform is designed to grow as the corresponding users needs, regulations, and use cases do.
The software is also one of the only FAA-approved UAS service suppliers for LAANC (Low Altitude Authorization Notification Capability) allowing both recreational and commercial pilots to submit for authorization to fly in controlled airspace. This allows pilots using the platform to fly both safely and compliantly.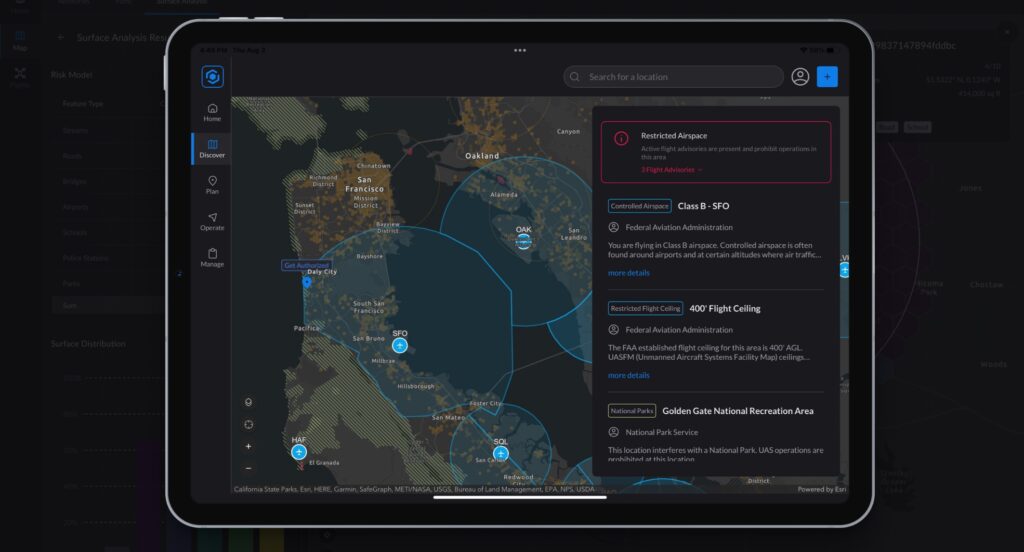 The platform's capabilities can be accessed through AirHub Portal, a next-generation software solution that provides government planners and UAS operators alike with everything they need to plan, manage and conduct missions in one convenient and intuitive application.
By simplifying and streamlining workflows, AirHub Portal makes it easy for stakeholders to safely and efficiently integrate their drone operations into the national airspace, while understanding the unique unmanned aviation requirements of the local community. The easy-to-use application is OS-agnostic and can be installed on any mobile or desktop device, or accessed with a seamless web-based experience.
Airspace Link also provides an ever-growing collection of embeddable APIs that enable drone developers and service providers to enhance their applications with a suite of powerful capabilities. With access to these crucial services and sources of information, users can ensure that their drones operate in the local community with the utmost of safety and effectiveness.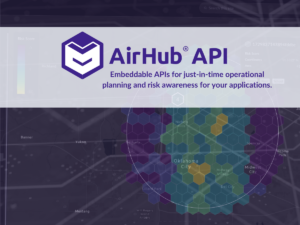 API capabilities include:
Map interfaces for drone hardware and software with built-in planning, routing and authorization
Mapping, routing, and planning for enhanced drone pilot workflows and situational awareness
Integration of low-altitude digital infrastructure for unmanned traffic management (UTM)
Up-to-date rules and regulations information to support real-time community advisories
Hazard and risk assessment within specific geographic boundaries
Complex routing algorithms and other logistical tools for advanced drone operations
To find out more about Airspace Link and the AirHub Platform, please visit their profile page: https://www.unmannedsystemstechnology.com/company/airspace-link/