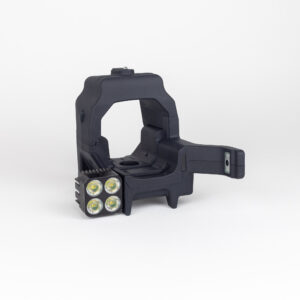 Tundra Drone is the developer of the world's brightest automoving drone light, designed to empower pilots with the best possible illumination under all conditions. UST is delighted to welcome Tundra Drone on board as a supplier partner, and we will be highlighting their unique solutions and capabilities across our channels over the next 12 months.
We've just launched Tundra Drone's UST supplier profile, which has been written and built by our team in collaboration with the company. The Silver profile showcases their easy-to-use and cost-effective drone lighting solutions for DJI Mavic 3 series aircraft, designed to enable safer and more efficient public safety operations and enterprise inspections, day or night.
Read on to find out more:

Tundra Drone's powerful 10,000 lumen drone lighting solutions are designed to fit all consumer, prosumer and enterprise models of the DJI Mavic 3 platform. Featuring patented auto-moving technology, the lights are designed to follow the direction of the drone's camera to provide optimal illumination at every angle, including directly downwards.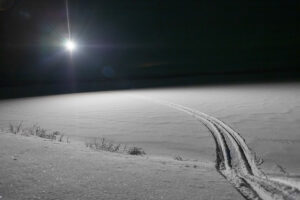 The lighting payload can be easily attached to the drone in a matter of seconds, and includes its own swappable battery that is designed to last approximately as long as the drone's main battery at full brightness. The drone lighting system can be operated entirely through the main DJI drone controller, doing away with the need for a separate remote.
Built-in anti-collision strobe lighting provides enhanced visibility for other aircraft and enables pilots to maintain visual line of sight with the drone even at night, reducing risk and ensuring compliance with aviation regulations. The powerful strobe lights flash 40 times per minute and can be seen up to 3 miles away.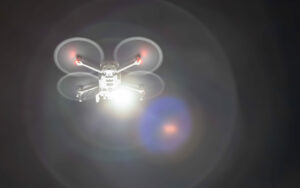 The rugged and highly reliable lighting unit features water- and dust-repellent ingress protection, enabling it to survive in challenging environmental conditions.
Tundra Drone's auto-moving drone lights are available with a number of different accessory bundles to suit a variety of mission requirements.
To find out more about Tundra Drone and their high-power automoving drone light solutions, please visit their profile page: https://www.unmannedsystemstechnology.com/company/tundra-drone/