Garmin is a worldwide leader in GPS and navigation technology, as well as a developer of cutting-edge navigation equipment and communications solutions for USVs (uncrewed surface vessels). UST is delighted to welcome Garmin on board as a supplier partner, and we will be highlighting their unique solutions and capabilities across our channels over the next 12 months.
We've just launched Garmin's UST supplier profile, which has been written and built by our team in collaboration with the company. The Silver profile showcases the Cortex® Neuro, a marine band VHF communications system that ensures safer unmanned and autonomous missions at sea.
Read on to find out more: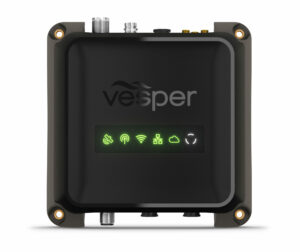 Cortex® Neuro is an advanced communications gateway that provides unmanned vessel operators with remote command and control capabilities from anywhere in the world. The smart solution combines VHF, DSC, GPS, AIS and heading data with intelligent processing to provide proactive collision avoidance, making it an essential tool for safe autonomous operations.
Cortex® Neuro enables efficient monitoring and control of the USV, allowing full access to vessel AIS, DSC and VHF data via Ethernet. Operators can check vessel status, receive alerts, and remotely control system settings for squelch, channel selection, transmit power and more.
Garmin's proprietary VHF over IP protocol enables VHF voice communications over Ethernet, allowing a remote operator to communicate with local marine traffic in the vicinity of the USV. The system also broadcasts AIS, providing other vessels with clear situational awareness. GPS position is updated at 10Hz thanks to a high-accuracy multi-constellation GNSS receiver.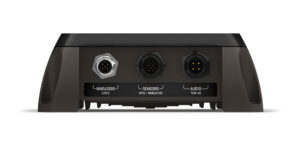 Cortex® Neuro has been engineered with a rugged design that ensures longevity and robust performance even under the most challenging of marine conditions. Rated to IPX7 water ingress protection, the system is enclosed within a heat- and corrosion-resistant thermal polymer housing.
The compact Cortex® hub has been designed to draw minimal power from the vessel's electrical system, ensuring that mission endurance and payload performance are impacted as little as possible. The hardware will operate on 12- and 24-volt power supplies, providing plug-and-play compatibility with a wide range of electrical systems on USVs of all sizes.
To find out more about Garmin and their navigation equipment and communications solutions for USVs, please visit their profile page: https://www.unmannedsystemstechnology.com/company/garmin/