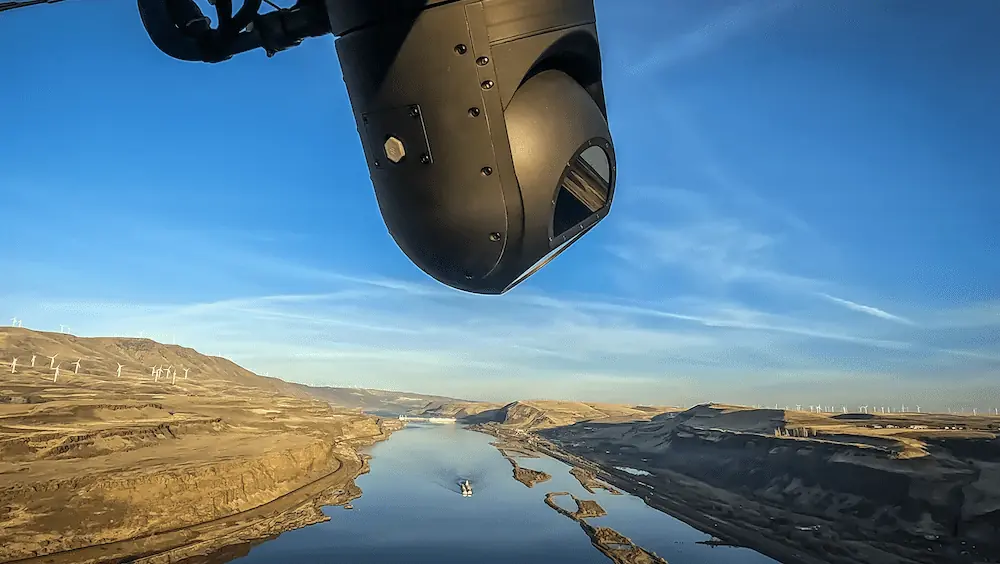 Overwatch Imaging has successfully delivered and integrated the first units of its  newest automated day/night AI-powered Intelligence, Surveillance and Reconnaissance (ISR) payload.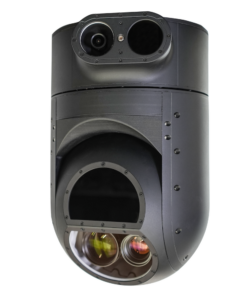 The PT-8DN is an image-based pan-tilt gimbal with powerful onboard processing and software designed to automate wide-area search, detection and ISR missions, primarily in maritime environments.
The system is optimized for day and night capabilities and is equipped with five different cameras – dual RGB and HD long wave infrared imagers and forward-looking RGB and LWIR video – that operate simultaneously and feed image data into mission-specific AI modules for real-time analysis and intelligence outputs.
"We're excited to bring this powerful technology to the market and are honored to contribute in a meaningful way to missions that matter around the world," said Greg Davis, Overwatch Imaging founder and CEO. "The PT-8DN is the latest addition to our growing suite of technology that fuses leading-edge sensors, optics, processing and edge computing with sophisticated artificial intelligence algorithms to automate challenging and human-intensive search and ISR tasks." 
The PT-8DN is collaborative with third-party FMV gimbals, and its low-SWaP form factor makes it an ideal candidate for multi-sensor uncrewed platforms. Optimized as a wide-area search payload, the system autonomously scans designated areas of interest based on scene parameters, detects objects or anomalies in the scene, and alerts an operator or networked system with georeferenced intelligence for further review. 
Unique to this system is a capability called Interrogate Mode, which utilizes its dual RGB imagers of different focal lengths. As the system scans an area, if it detects an object of interest with the wider RGB or LWIR sensors, it cues the narrow camera to capture a close-up image on the return scan pass. Georeferenced image chips are displayed and/or relayed in real-time through a web-based UI or networked system.
Overwatch Imaging has positioned its products to support the increased data requirements for longer duration multi-mission applications that require a suite or pairing of sensors to exchange information and allow platforms to operate autonomously. Combining imagery intelligence about the same scene obtained by various sensors in different modes not only increases shared situational awareness but supports command and control decisions.

PT-8DN quick look:
Cameras: RGB (wide and narrow), LWIR (HD), forward video (RGB & LWIR)
Size: 20 x 31 cm
Weight: ~7.5kg
Power: 70w
Geolocation: GPS + onboard IMU
Connection: Ethernet, 1GBPS
Data storage: 1TB internal SSD