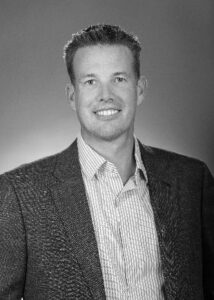 Edge Autonomy has announced the appointment of Allen Gardner as the company's new Chief Technology Officer (CTO). 
Gardner is a 20-year veteran of the aerospace industry and an expert in unmanned aircraft development, autonomy systems, and AI. Prior to joining Edge Autonomy, he held key leadership positions at aerospace organizations including CTO of Skydweller Aero Inc., Chief Architect for Special Programs at Northrop Grumman, and Chief Engineer at Lockheed Martin and AME Unmanned Air Systems.
Gardner holds a Bachelor of Science degree in Mechanical and Aerospace Engineering from Utah State University and a Master of Science degree in Aeronautical Engineering from the University of Illinois at Urbana Champagne.
"We are extremely excited to have Allen join the team as CTO at Edge Autonomy," said John Purvis, Edge Autonomy, CEO. "Allen brings key experience in delivering innovations in the unmanned systems market that will help us deliver ideal solutions to our clients' key challenges. Allen's deep understanding of future technologies in autonomous systems will ensure our company's capabilities remain on the cutting edge of technological advancement."