A new turnkey solution from Phase One and its partner, Acecore Technologies, offers a powerful and fully integrated camera-drone combination, tied together by a Gremsy gimbal.
An integrated solution designed for cost-efficient solutions, agility, and reliability, the turnkey bundle with Acecore Technologies's Zoe drone and the Phase One P3 payload offers a plug and play solution designed for aerial mapping and inspection.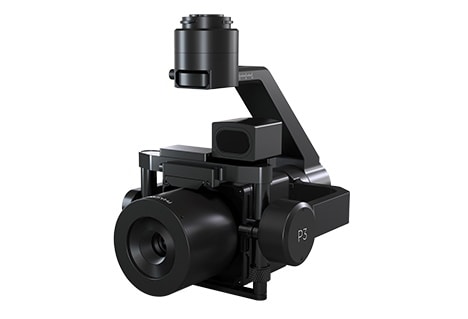 The solution allows customers to integrate inspection data into their preferred applications and workflows, in real time. With unmatched image quality provided by the P3 payload and Zoe's ability to handle harsh environments, the combined solution offers robustness and efficiency for inspection and mapping, day and night and in any weather conditions. Optional propulsion system redundancy is offered by opting for Zoe's octocopter version, which has four additional motors ensuring a safe return in any event.
Backwards compatible upgrades on the Acecore Zoe offer the possibility to bring the system in and have it updated to comply with the fast-paced industry developments.
Phase One's P3 Payload consists of a high-resolution 100MP iXM camera – uniquely designed for UAVs – containing a BSI sensor with the highest dynamic range of 83dB, a rangefinder with smart focus, and a broad array of lenses including 35 mm, 80 mm and 150 mm.
"It has been two years since we first announced a full integration with Phase One iXM-range cameras," said Jorrit Linders, Founder and CEO of Acecore. "We used to build our own camera control hardware and made it communicate to the pilot on the ground – with the introduction of the P3 we immediately knew our workload would decrease and the integration would become seamless to the end user. We're excited to see our product mature and offer an improved user experience together with Phase One."
"We're very excited to intensify our established partnership with Acecore technologies," said Michael Messerschmidt, Unmanned Portfolio Director at Phase One. "Our new turnkey bundle with Acecore Technologies's Zoe drone and the Phase One P3 payload, will deliver superior efficiency and enable customers to capture the smallest details, from the furthest distance, in any weather conditions. Allowing us to provide the very best inspection and mapping solution for those looking at state-of-the-art surveillance technologies and solutions."