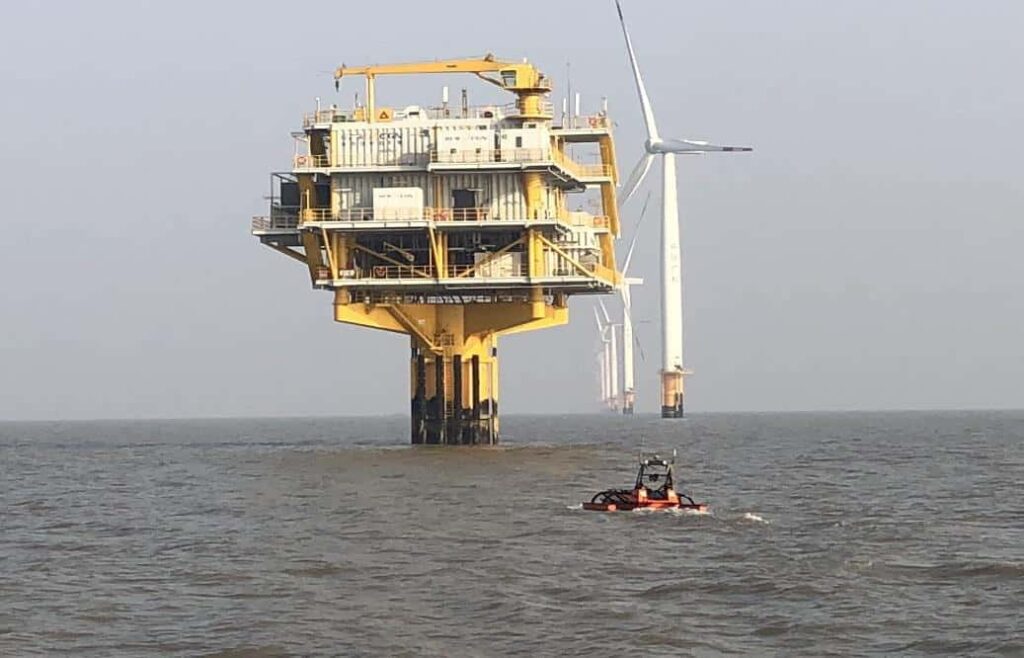 OceanAlpha has confirmed that its Dolphin 1 rescue USV (unmanned surface vessel) has been used to train crewmembers at the CGNR Offshore Wind Farm in Jiangsu province, China. The training exercises centred around emergency incidents in which personnel may need to save themselves or others from drowning.
The Dolphin 1 is a remote-controlled water rescue vehicle that fills the gap between traditional foam buoys and jet skis. The battery-powered vehicle has a top speed of 12 km/h and can cut through waves and torrents to reach people at risk of drowning.
USV technology can also be used in wind farms to monitor the surrounding subsea environment and survey the condition of the turbines. Accurate and timely survey information would enable better planning for just-in-time maintenance, thus reducing operational costs and enhancing safety.
OceanAlpha aims to provide high-quality operation and maintenance solutions for offshore renewable energy services. The company will be attending the Abu Dhabi International Petroleum Exhibition & Conference (ADIPEC) 2021, and will share its experience with USV technologies and services for offshore wind and other energy segments.
Wang Zhihong, Head of the Quality and Safety and Environmental Protection Department at CGNR Offshore Wind Farm, noted: "The failure rate of offshore wind turbines and other equipment is relatively high under harsh weather conditions. USVs will play significant roles in the operation and maintenance of offshore wind farms in the coming future."