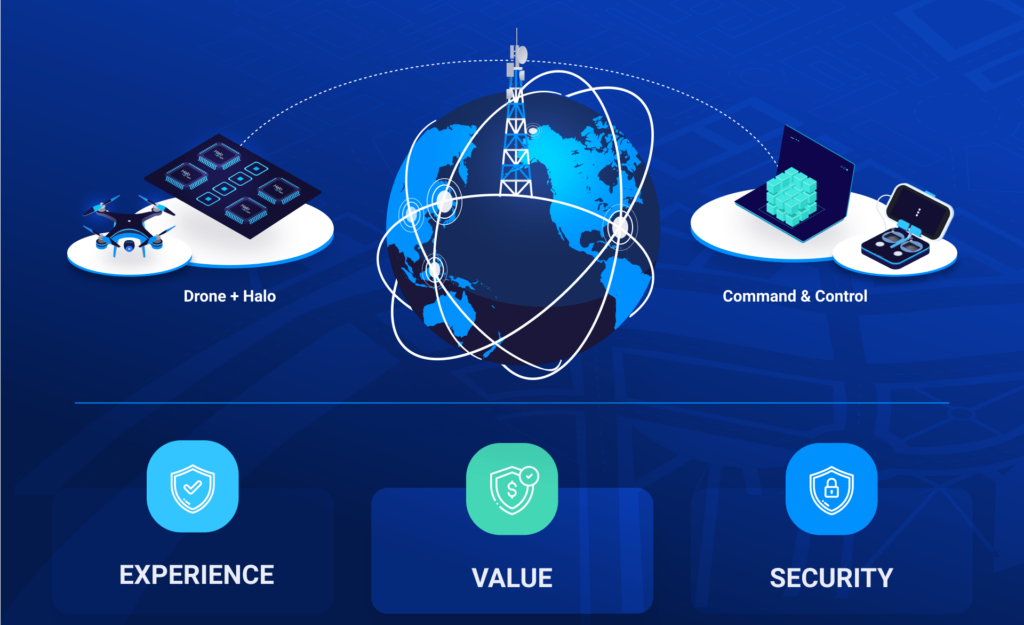 Elsight has confirmed that its Halo drone connectivity solution has received an Airborne LTE Operations (ALO) certification from Verizon, solidifying the product's foothold in the US market. The certification, which has been awarded to only a very small number of drone operators, allows Halo to take advantage of Verizon's nationwide network on board a moving UAV (unmanned aerial vehicle).
Halo is a modular, multi-network, agnostic communication solution for drones that aggregates multiple IP links to leverage the use of all available networks simultaneously. Delivering extremely reliable, secure, high bandwidth, real-time connectivity, it is an essential solution for UAV manufacturers and operators looking to break into the commercial BVLOS (beyond visual line of sight) market.
The achievement of the Verizon certification is the latest step in Elsight's goal to become the global connectivity standard for enabling commercial BVLOS operations. Drone platforms for BVLOS missions are currently subject to stringent regulations in many jurisdictions around the world, and the selection of a reliable and robust communications solution is key to ensuring both regulatory approval and a safe operational environment.
In addition to the Verizon ALO, Halo has also received the following certifications:
PTCRB standards compliance for wireless cellular devices
AT&T airborne LTE operations
European Union GDPR (General Data Protection Regulation) compliance
California Consumer Privacy Act (CCPA) compliance
US FCC (Federal Communications Commission) compliance
MIL-STD-810G qualification
HIPAA (Health Insurance Portability and Accountability Act) compliance