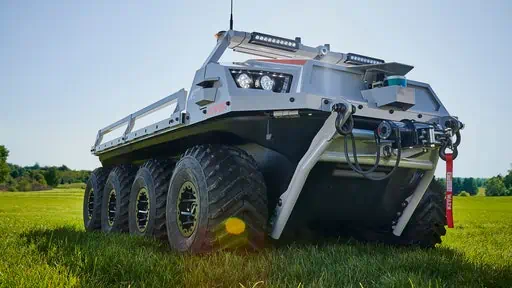 Vanguard has released a case study detailing how its lithium-ion battery solutions have been integrated into ARGO's autonomous all-terrain UGV (unmanned ground vehicle). The vehicle, which is the first ARGO product to be battery-powered, can travel through water and mud, and drive over logs and other difficult terrain.
Download the full case study from Vanguard's website here
The case study covers:
How ARGO's autonomous UGV could change the future of work in a variety of off-road commercial applications
ARGO's requirements for the new vehicle, which were met by Vanguard's lithium-ion battery solution
Unique features that make Vanguard batteries ideal for rugged robotics
The Vanguard Commercial Lithium-Ion Battery Pack features a sealed plastic enclosure and roll cage for extreme durability, and is ideal for UGVs operating in extreme environments. To find out more, download the full case study from Vanguard's website.