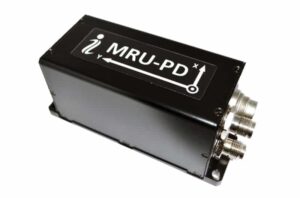 Inertial Labs' Motion Reference Unit (MRU) has been selected by motion solutions and industrial robotics firm ABB for integration into its ACS880 winch drives for offshore towing applications such as unmanned surface vessels (USVs). The MRU provides the drives with active heave compensation (AHC) and roll compensation, and Inertial Labs has integrated the Ethernet Modbus TCP protocol as a standard to communicate with the drives.
The integration of the Inertial Labs MRU eliminates the need for costly external third-party controllers, and also reduces wiring time and cost. No engineering time needs to be dedicated to developing communications, allowing users to concentrate on the application itself. The MRU can be easily configured via a user-friendly GUI.
ABB ACS880 drives are marine certified by various marine agencies and offer reliable and accurate motor control with a large range of AC motors. Each MRU can communicate with up to two ACS880 drives in parallel, providing redundancy or for master/follower synchronized applications.