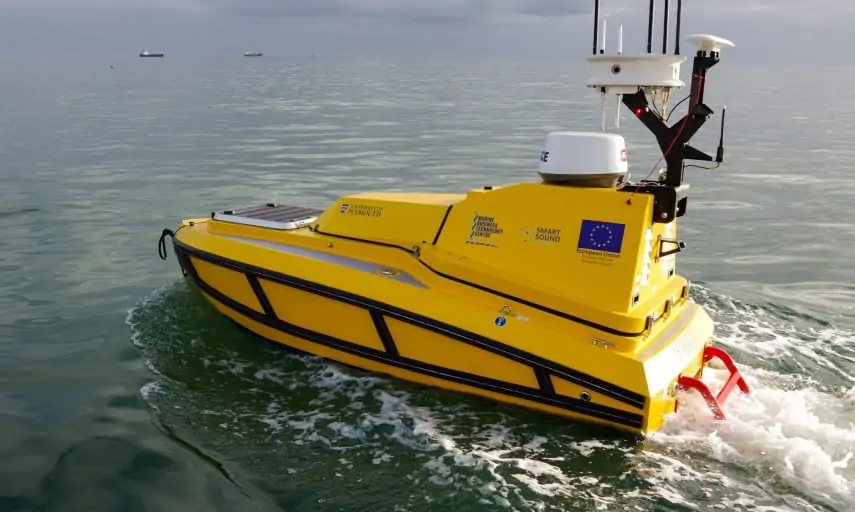 A case study has been released by the Marine Technology Business Centre (MTC) detailing the testing of Silicon Sensing Systems' MEMS inertial sensor technology on board the University of Plymouth's USV (unmanned surface vessel) CETUS. The sensor will ultimately be integrated into the Mayflower Autonomous Ship (MAS), which will undertake the world's first uncrewed Atlantic crossing by a scientific vessel.
Once the Silicon Sensing MEMS inertial measurement unit (IMU) was integrated into USV CETUS, including data connection and logging systems, a sea trial campaign was undertaken in varying sea states within and outside Plymouth Sound's Breakwater. The University of Plymouth's Research Vessel Falcon Spirit acted as the mothership.
The sea trials successfully collected a variety of datasets which will help to support further product calibration and optimisation. Silicon Sensing has gained valuable insights into the performance of its sensors in sea states and situations that will occur in marine applications.
To find out more about Silicon Sensing Systems' MEMS inertial technology for precise motion and position monitoring and control in marine environments, read the full case study here.