Vanguard, a leading developer of innovative power and propulsion solutions for drones and unmanned systems, has partnered with Unmanned Systems Technology ("UST") to demonstrate their expertise in this field. The 'Gold' profile highlights how their advanced battery systems can be used to power robotic platforms in all domains, including UAVs (unmanned aerial vehicles), UGVs (unmanned ground vehicles) and UUVs (unmanned underwater vehicles), and how their UAV propulsion engines are suited to a range of drone platforms.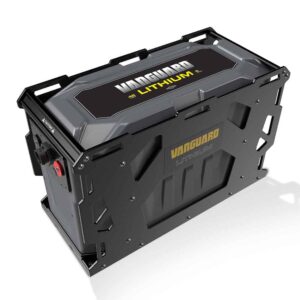 Vanguard's lithium-ion battery packs are ideal for a wide range of commercial and military UAV, UGV, USV and UUV platforms, delivering a versatile and efficient solution that can be adapted to the user's exact requirements.
The state-of-the-art fully integrated systems feature an internal Battery Management System (BMS) that works seamlessly with a CANbus-controlled charger and communications network. The modular nature of the battery packs allow them to be easily configured for a variety of capacities and voltages, and multiple batteries can be stacked to provide desired power levels.
Available in three basic configurations – 3.8 kWh, 5 kWh and 10 kWh, Vanguard's battery packs provide a wide range of benefits for drones and unmanned systems.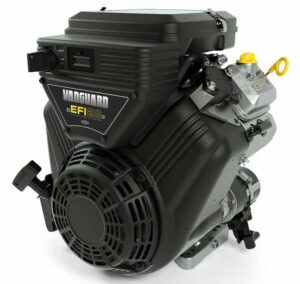 Vanguard's V-Twin horizontal shaft petrol engines, featuring options for 17.2 to 29.9 gross kW (23 to 40 gross HP) outputs, are ideal for a range of UAV and drone platforms.
Sophisticated electronic fuel injection (EFI) technology automatically tunes all of the engine's operating points, monitoring an array of onboard sensors to make cycle-by-cycle decisions on how much fuel and spark to provide the engine and when. The result is improved starting at all temperatures, smooth performance at any altitude, quick response to load changes, and vastly more efficient fuel consumption.
The company's newest 29.9 gross kW (40.0 gross HP) engine also features state-of-the-art electronic throttle control (ETC) technology, allowing the engine to rapidly detect any change in RPM and thus react instantaneously to any applied load from the environment. By maintaining power output, consistent engine speed is also maintained, resulting in superior efficiency.
To find out more about Vanguard and their power and propulsion solutions for drones and unmanned systems, please visit their profile page:
https://www.unmannedsystemstechnology.com/company/vanguard/